---
Issu d'une association internationale basée à Paris, la branche Suisse romande du Réseau Entreprendre est créé en 2012 par un groupe de chefs d'entreprise.

Nos objectifs:


Mobiliser des chefs d'entreprises de notre région pour conseiller, orienter, accompagner des créateurs et repreneurs de PME.

Faire réussir des entrepreneurs en leur proposant un accompagnement par un-e chef-fe / dirigeant-e d'entreprise expérimenté-e, en permettant des échanges et de l'entraide avec d'autres entrepreneurs, en facilitant l'accès au financement ou encore en favorisant l'intégration des lauréats (nouveaux entrepreneurs) dans le tissu économique.

Depuis la création du Réseau Entreprendre Suisse Romande, nous pouvons aujourd'hui compter sur l'engagement de près de 60 membres et plusieurs partenaires stratégiques, qui ont rejoint le Réseau Entreprendre Suisse Romande, motivés par leur passion de l'entrepreneuriat et leur envie de la transmettre à de nouveaux entrepreneurs, dans un esprit de citoyenneté économique.
Depuis lors, ce sont plus de 20 entreprises lauréates implantées sur le territoire romand qui ont bénéficié de l'expertise perspicace et bienveillante de chef-fe-s /dirigeant-e-s d'entreprise et 25 nouveaux entrepreneurs qui sont entrés dans une dimension réelle et concrète de leur société.

---
There are no vacancies at the moment.
Keep an eye on this company by adding it to your Favorites.
---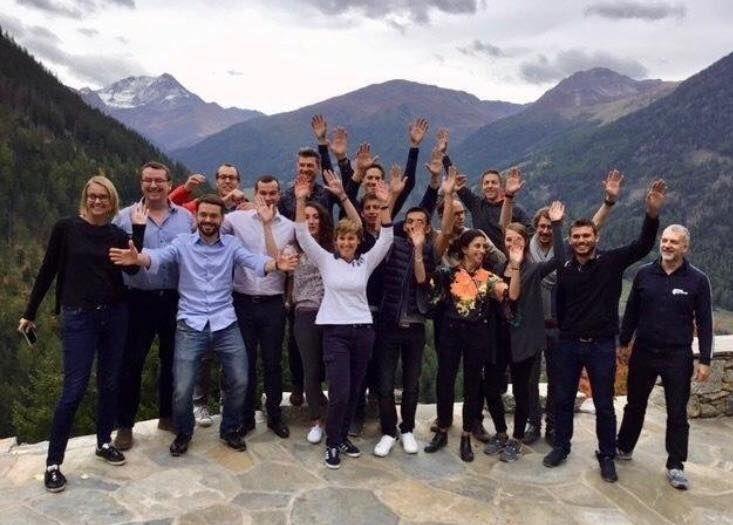 ---