---
Centre-nature BirdLife de La Sauge
Le centre-nature BirdLife de La Sauge, entre Ins BE et Cudrefin VD, se situe aux abords des deux plus importantes réserves suisses de protection des oiseaux, le Fanel et la réserve de Cudrefin, sur la rive sud-est du lac de Neuchâtel (Grande Cariçaie). Inauguré en juin 2001, il a accueilli jusqu'à présent plus de 200'000 visiteurs et plus de 3'000 groupes.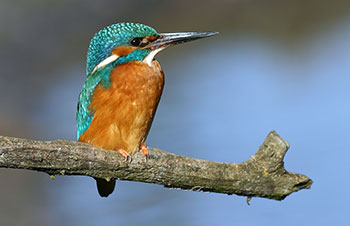 Le centre-nature propose une exposition temporaire et un parcours extérieur de 500m équipé de quatre observatoires destinés à observer la faune sans la perturber. Le centre et les aménagements extérieurs sont entièrement accessibles aux personnes à mobilité réduite.
Le lieu est idéal pour apprendre à connaître la flore et la faune typiques des milieux humides et surtout pour observer le martin-pêcheur, l'hôte du lieu depuis bientôt 20 ans !
---
There are no vacancies at the moment.
Keep an eye on this company by adding it to your Favorites.