293 Business analyst jobs in the Canton of Zurich

Content Management Business Analyst
12 September |

Employee

| 100%
Ref jobup.ch: 1924072 | Date: 12 September 2021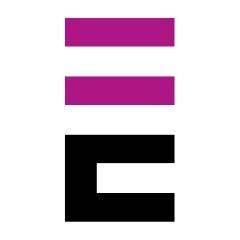 At Evooq, we are building an ecosystem of solutions that combine data, technology and investment expertise.
Wealth and asset managers use our solutions to rapidly identify investment opportunities, make informed decisions and manage the risk and the lifecycle of the investments.
Our vision at the Actionable Content team is to create a content marketplace which targets providers (CIO, research boutiques) that wish to share investment content within their organization or with professional investors. On the other hand, for professional investors (wealth and asset managers), who wish to access investment content from selected providers in a single place.
You will be the owner of the content admin operation helping to bring this vision to life.
We are therefore looking for someone with a sense of intellectual curiosity, who asks powerful questions, gets excited about new ideas, and enjoys experimenting with different possible solutions.
Moreover, Evooq is organized according to a flat structure, through highly autonomous teams and by privileging trust and responsibility.
Candidates must have or be eligible for a work permit in Switzerland.
Evooq is a global provider of technology-driven solutions for wealth and asset managers. We aim to radically simplify the investment process and make investments more accessible and more understandable for professional investors and their clients.
Our clients include some of the world's largest banks, as well as wealth management companies and pension funds across Europe and Asia.
We are headquartered in Lausanne and have offices in Geneva, Zurich, Fribourg and Singapore.
Content Management Business Analyst
What you'll do
Take ownership of all parts of the Content Management System (CMS) features, workflows and external content tools
Streamlining for content management simplicity, increase content quality, improve content delivery and contain content production cost
Suggest improvements for further developments of the CMS in collaboration with product owner, editors and other internal stakeholders
Defining content submission criteria, improve editing with content building blocks and external content tools
Responsible for the rendered content quality on our portal and mobile app
Support the transition of content contributors to a self-service customer content admin operation ("make content editing simple for externals")
Work with inhouse editors, business developers, designers, product owners and developers to produce, maintain and deploy templates, tools and content components that produce scalable, qualitative customer-facing content.
Proactively make recommendations for the further development of the CMS and ensure implementation in the application to meet business and customer needs.
Transform raw content material into appealing interactive charts, tables and other interactive components by using our state-of-the-art CMS and external tools.
Continuous improvement of the operation, maximize value and minimize waste by use of lean management techniques
What you need
Expert in content management operation, incl. the workflows of a Content Management System (CMS) from a business and technical perspective
Deep knowledge in building scalable and efficient editing features
Practicer of continuous improvement and lean management principles
Passion for building solutions that customers love (UX)
Experienced using user-centric methodology and being part of an agile process
Excellent analytical skills and attention to detail
Ability to be pragmatic and find "smart cuts"
Ability to think out of the box and explain and discuss inspirations, ideas and decisions within a cross-functional team of specialists
Fluency in English (spoken and written), German nice-to-have
Nice to have but valuable skills and experience include
Domain knowledge: financial products, wealth management
Knowledge in Standard Web technologies like HTML and CSS
Experience with Angular, TypeScript and JavaScript
Why us
Work autonomously with cutting-edge technologies
Work on great projects with talented people
Competitive Salary & 25 days holiday allowance
Flexible working environment (flexible hours, ability to work remotely, open office)
Afterworks, Extra-activities, team building
To see our full technology stack: https://stackshare.io/evooq/evooq
Friendly, international and highly experienced team
Location close to the train station and the city center
See more in our Culture manual