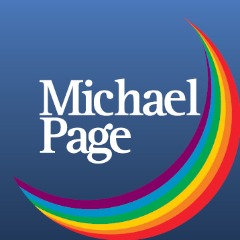 IT Infrastructure Manager (m/w)
10 June |

Employee

| 100%
We are looking for a full-time IT Infrastructure Manager to join the Global IT Department, having the responsibility to govern the overall IT infrastructure with the support of regional IT Directors as well as the management of HQ local IT infrastructure.
IT Infrastructure Manager (m/w)
Our client is located in Lausanne
Description
Manage Group Microsoft infrastructure:
Global email infrastructure (office 365) and antispam
MS Teams
Global Active Directory
Azure cloud infrastructure and servers
Manage infrastructure for Lausanne IT office (data network (LAN/WAN, wifi, cellular), desktop management, phone, video conference, etc.) , resolving Help Desk escalations
Govern the global IT security with the support of a specialized Indian Team
Manage group's global DNS system and group's domains
Manage Teammate and Symfact
Manage Citrix infrastructure
Project management for global IT infrastructure or related projects

Day-to-day maintenance, systems updates, down times and co-ordination with external service providers, datacenters, ISP's etc.

Control costs and budgets regarding his/her budget
Manage teams of technicians, system engineers and other IT staff
Set the directions and manage the evolution of the IT infrastructure, considering new technologies and new needs
Profile
Desired experience:
Experience in managing Server & desktop hardware/ operating systems, networks, firewalls and load balancers,

telecoms, etc.

Experience in managing MS infrastructure stack is a must have

Knowledge of Cisco platforms

Experience in supervision & coaching people and interact with top management directors

Experience in managing suppliers: contracting, negotiating, project activities, etc.

Good understanding of IT security and Data protection

Good understanding of Cloud and mobile technology

ITIL knowledge and experience is a plus
Skills:
Graduate - University degree (or equivalent) in related Computer Science, Information Systems, or other related

field

Curious, adaptable people with a 'can do' attitude

Fluent in English (French and Spanish are a plus)

Excellent communication skills (interaction with multicultural environment, professional document writing, etc.)

Team worker, good adaptability, proactive, with ability to effectively handle a variety of tasks and strict deadlines,

flexibility

Excellent planning and organizing skills

Superior analytical and problem-solving capabilities

Passion for work and for technologies

Project Manager certifications would be a plus

Proactive approach, flexible & agile
Job Offer
Attractive package
Info
---
Contact
Michael Page Switzerland
Quai de la Poste 12 1204 Geneva
1204 Lausanne
---
Quai de la Poste 12
Genève
---
Industry
Human resources / Personnel services
Salary Check
Take advantage of the jobup.ch service to find out how if you get paid what you deserve.