Assistant(e) en pharmacie diplômé(e) et préparateur(trice)
06 September |

Employee

| 60 – 100%
Ref jobup.ch: 1924942 | Date: 06 September 2021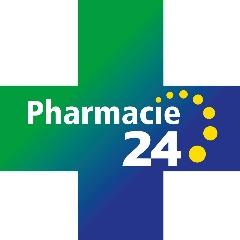 Pharmacie 24 SA à Lasuanne, en charge du service de garde pharmaceutique de Lausanne et environ depuis 1995 répond à une mission de santé publique dans le système de santé ambulatoire.
Elle se donne les moyens de répondre aux besoins pharmaceutiques de la population 7/j de 8h à 24h, y compris pour les produits rares et complexes.
Assistant(e) en pharmacie diplômé(e) et préparateur(trice)
Pour compléter notre équipe, notamment pendant les services de garde, nous cherchons à engager de suite ou à convenir, un/une assistant(e) en pharmacie diplômé(e) et préparateur - 60 à 100%
Notre entreprise favorise le développement de nouvelles connaissances et compétences ert permet de participer à l'évolution du rôle de la pharmacie communautaire du futur.
Nous offrons dwes conditions de travail modernes et agréables, dans une entreprise touneé vers l'innovation et permettant de répondre aux demandes très diversifiées des patients et des prestataires de soin. Nous cultivons un état d'esprit ouvert au travail en réseau.
Les horaires sont souples et variables, ils s'articulent selon les besoins de l'entreprise et se répartissent équitablement entre les collègues.
Vous cherchez à vous épanouir dans votre activité professionnelle? Merci de nous adresser votre offre avec CV, lettre de motivation et certificats de travail par voie électronique.
Votre dossier serra traité de façon totalement confidentielle.
Info
---
Required minimum profile
CFC d'assistant(e) en pharmacie
CFC de préparateur(trice) en pharmacie
Contact
Pharmacie 24 SA
Av. Montchoisi 3
1006 Lausanne
---
---
Industry
Biotechnology / Chemistry / Pharmaceutical
Salary Check
Take advantage of the jobup.ch service to find out how if you get paid what you deserve.