Chauffeur avec le permis grue
23 September |

Employee

| 100%
Ref jobup.ch: 1925350 | Date: 23 September 2021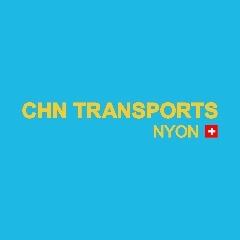 Chauffeur avec le permis grue
Tu as le permis poids lourd ? Tu as le permis grue ?
Tu connais bien la région Nyonnaise et tu veux rejoindre une équipe dynamique ?
ALORS LANCE TOI !
Chauffeur PL polyvalent (H/F)
Votre mission
Vous assurez le transport, le chargement et le déchargement de marchandises dans les délais. Collecte des déchets par camion benne à ordures, camion Multi-benne et Multi-lift.
Polyvalent, vous maitrisez la conduite sur différents types de véhicules : camion pour le ramassage des poubelles, camion grue, camion multi-lift, camion multi-bennes, camion remorque
Vous respectez les normes de conduites et les règles en vigueur dans l'entreprise
Ambassadeur de l'entreprise, vous offrez un service de qualité aux clients
Vous entretenez et nettoyez les véhicules et le matériel mis à disposition
Vous avez de très bonnes connaissances géographiques du bassin lémanique
Vous êtes en bonne condition physique, ponctuel et soigneux
Info
---
Required minimum profile
Permis de conduire poids lourd C et CE.
Permis grue.
Certificat OACP à jour.
De nationalité Suisse ou au bénéfice d'un permis de travail valable.
Contact
CHN TRANSPORTS SA
Frederic Voisin
rte de Duillier 26
1260 Nyon
---
---
Industry
Aviation / Logistics / Transport / Traffic
Year of foundation
1950
Salary Check
Take advantage of the jobup.ch service to find out how if you get paid what you deserve.