Accounting Assistant
22 September |

Employee

| 100%
Ref jobup.ch: 1928051 | Date: 22 September 2021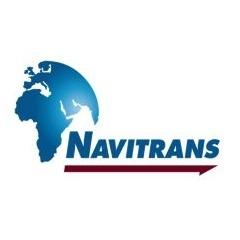 Reportant à notre Chief Accountant, nous sommes à la recherche d'un/une Accounting Assistant pour rejoindre Navitrans SA.
Accounting Assistant
Tâches et responsabilités
Réconciliations bancaires
Relance clients CH et suivi des encaissements
Analyse de retards de facturation
Balance Agée Clients et Fournisseurs CH
Suivi des litiges fournisseurs et clients
Archivage
Documentation réconciliation bancaire mensuelle
Aide à la saisie
Deuxième booking des factures des opérationnels
Profil recherché
Expérience souhaitée : Entre 2 et 5 ans
Compétence Office : Excel, Word
Expérience précédente avec un ERP est un plus
Bonne connaissance de la comptabilité
Environnement de travail agréable dans une entreprise en pleine expansion
Possibilité d'évolution
Qualités requises :
Honnêteté
Esprit d'équipe
Ambitieux/se,
Flexible
Assidue/e
Organisé(e
Merci de postuler en nous faisant parvenir votre dossier complet par le biais de Job Up.
Info
---
Contact
NAVITRANS SA
Route de Saint-Cergue, 9
1260 NYON
No recruitment agencies please
---
---
Industry
Finance / Accounting
Salary Check
Take advantage of the jobup.ch service to find out how much you earn as Accounting Assistant.