Assistant-e de projet
23 September |

Employee

| 100%
Ref jobup.ch: 1928241 | Date: 23 September 2021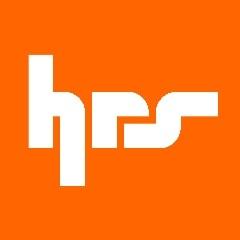 Avec une expérience de plus de 50 ans, 430 collaboratrices et collaborateurs fortement impliqués dans l'entreprise et un volume de construction de plus de 1 milliard de francs par an, HRS Real Estate SA, entreprise totale, est une société suisse de premier plan active dans le développement de projets et gérée par ses propriétaires.
Nous recherchons pour notre succursale de St-Sulpice (VD) un-e
Assistant-e de projet
Votre mission :
A ce poste très varié, vous assistez et soutenez les responsables de projets dans la réalisation de leurs tâches, notamment :
Assurer la gestion administrative et financière d'un projet (contrats, suivi des paiements, contrôle des factures, facturation, PV, correspondance, classement, etc.)
Seconder l'équipe de projet et coordonner les différents segments administratifs du projet
Gérer les soumissions (envoi, relances, comparatifs, convocations, etc.)
Gérer l'agenda électronique et les appels des chefs de projets (Outlook)
Mettre à disposition et élaborer des documents
Participer à l'organisation de manifestations (1ère pierre, bouquet de chantier)
Nous offrons :
L'opportunité de participer à la réalisation d'ouvrages d'envergure
Un environnement professionnel dynamique et stimulant
Des prestations sociales de tout premier ordre
Un règlement attractif des heures supplémentaires et des vacances
Votre profil :
Expérience professionnelle dans le domaine de la construction, idéalement dans une entreprise générale
CFC d'employé-e de commerce
Correspondance française irréprochable (rédaction et orthographe)
Parfaite maîtrise des outils informatiques usuels (suite MS office) et dans l'idéal des logiciels spécifiques à la construction (Messerli)
Personnalité autonome, rigoureuse, proactive, flexible, sachant orienter ses activités vers l'objectif final
Entregent, esprit d'équipe
Des connaissances d'allemand sont un atout
Intéressé-e à construire votre avenir avec nous? Nous nous réjouissons de recevoir votre dossier complet directement via le bouton "Postuler".
Info
---
Required minimum profile
CFC d'employé-e de commerce
Expérience professionnelle dans le milieu de la construction
Français irréprochable (rédaction et orthographe)
Maitrise de la suite MS Office
Contact
HRS Real Estate SA
Marc Borel
No recruitment agencies please
---
Rue du Centre 172
St-Sulpice VD
---
Industry
Construction industry / Real estate
---
Labels (1)
Training Company
Salary Check
Take advantage of the jobup.ch service to find out how much you earn as Project Assistant.