Ref jobup.ch: 1928271 | Date: 23 septembre 2021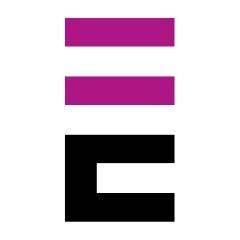 At Evooq, we are building an ecosystem of solutions that combine data, technology and investment expertise.
Finance professionals use our solutions to rapidly identify investment opportunities, make informed decisions and manage the risk and the lifecycle of the investments.
Join us if you would like to strengthen the Back Office team and you are highly motivated to be a
(Junior) IAM Back-Office Specialist
What you'll do
Support the onboarding of new clients including migration of clients' portfolios onto the IAM platform in collaboration with the Onboarding Project Manager
Daily reconciliation of clients' portfolios based on data feeds from custodians and partially, manual data capture of positions and transactions
Carrying out reconciliation analysis and troubleshooting, when necessary, to resolve any issues on the clients' accounts
Managing relationships with third parties, e.g. custodian banks
Liaising with clients via different channels and acting as primary point of contact for all their back office relevant issues
Helping the team to identify and improve procedures and policies that are outdated or ineffective
What you need
2-3 years of experience in back-office or middle-office operations (including reconciliations across all asset classes) of a Private Bank, Independent Asset Manager or Fund Management Company
Broad knowledge of the Wealth Management & Asset Management activities
Being responsible and proactive in performing daily tasks as well as in tackling new issues
Ability to perform technical responsibilities of the job with a high level of competence
Being professional, hands-on and having a positive work ethic
Ability to multitasking and working by deadlines
Being analytical and paying attention to details
Being a team player
Fluent in German & English, French is a plus
Why us
Work autonomously with cutting-edge technologies
Work on great projects with talented people
Competitive Salary & 25 days holiday allowance
Flexible working environment (flexible hours, ability to work remotely, open office)
Afterworks, Extra-activities, team building,
To see our full technology stack: https://stackshare.io/evooq/evooq
Friendly, international and highly experienced team
Location close to the train station and the city center
See more in our Culture manual
About us
Evooq is a global provider of technology-driven solutions for wealth and asset managers. We aim to radically simplify the investment process and make investments more accessible and more understandable for professional investors and their clients.
Our clients include some of the world's largest banks, as well as wealth management companies and pension funds across Europe and Asia.
We are headquartered in Lausanne and have offices in Geneva, Zurich, Fribourg and Singapore.
Info
---
Profil minimum requis
Are you eligible for a Swiss work permit ?
Contact
Evooq SA
Emilie Zweili
Avenue de la Rasude 5
1006 Lausanne
Agences de placement s'abstenir s.v.p.
---
Avenue de la Rasude 5
Lausanne
---
Secteur
Informatique
Année de création
2018
Comparateur de salaires
Profitez du service de jobup.ch pour découvrir combien on gagne en tant que Health Insurance Expert.