Serveur(euse)
23 September |

Employee

| 100%
Ref jobup.ch: 1928648 | Date: 23 September 2021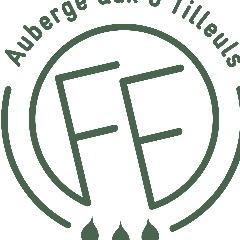 Votre mission :
Par vos compétences et votre engagement, vous mettez l'accent sur la qualité du service aux clients de notre restaurant semi-gastronomique.
Serveur(euse)
Votre profil :
Vous bénéficiez d'un CFC de spécialiste en restauration ou diplôme jugé équivalent et d'une expérience d'au moins 2 ans dans un poste similaire.
Vous êtes capable de travailler de manière autonome.
Vous parlez parfaitement le français et avez d'excellentes connaissances en anglais (autres langues un atout).
Vous êtes flexible et avez de la facilité à vous adapter.
Nous offrons :
Un poste attractif au sein d'une petite équipe dans un restaurant dont le cadre de travail est agréable et convivial. Une ambiance générale favorisant l'échange, la participation, la proximité et le travail en équipe.
Un contrat à durée indéterminée, une rémunération et des conditions régis par la CCT du secteur de l'hôtellerie-restauration.
Il ne sera répondu qu'aux offres répondant aux critères demandés.
Info
---
Required minimum profile
CFC de spécialiste en restauration
Contact
Auberge aux Trois Tilleuls
Filipe Figueiredo
Place du Village 7
1272 Genolier
Phone: +41 22 366 05 31
No recruitment agencies please
---
---
Industry
Catering / Hotel business / Tourism
Salary Check
Take advantage of the jobup.ch service to find out how much you earn as Waiter.