Stage - Assistant/e en recrutement
23 September |

Internship

| 100%
Ref jobup.ch: 1928652 | Date: 23 September 2021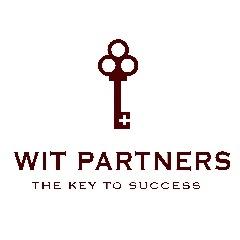 WIT PARTNERS est un groupe dédié aux recrutements et aux conseils en ressources humaines.
Venir chez WIT Partners c'est intégrer une jeune entreprise dans un cadre dynamique où l'expérience et les synergies du capital humain rendent les champs des possibles illimités.
Et vous :
Si vous êtes quelqu'un qui a le sens du challenge, orienté résultat et que vous avez un sens des relations humaines inné, une personnalité motivée et énergique, alors cette offre est faite pour vous.
Dans le cadre de notre croissance interne, nous sommes à la recherche d'un/e :
Stage - Assistant/e en recrutement
Vous serez en charge de :
Rédiger et publier nos offres d'emploi
Aider au sourcing de candidats sur différentes plateformes (interne, LinkedIn, Jobup…)
Participer aux entretiens de recrutement (téléphoniques, visio et présentiels)
Identifier de nouvelles opportunités auprès de nouveaux clients
Votre profil :
Vous avez une première expérience dans le domaine du recrutement
Vous avez un goût prononcé pour le commerce
Vous aimez vous dépasser et atteindre des objectifs challengeants
Vous apprenez rapidement et aimez travailler dans un environnement dynamique
Nous offrons :
Une expérience enrichissante et complète dans le secteur du recrutement
Une montée en compétence
Une ambiance de travail bienveillante et dynamique
Stage minimum 3 mois
Info
---
Contact
WIT PARTNERS SA
20 rue Jean-Sénebier
1205 Genève
---
---
Industry
Human resources / Personnel services
Year of foundation
2008
Salary Check
Take advantage of the jobup.ch service to find out how much you earn as Waiter.