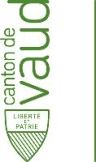 Apprenti-e d'Employé-e de commerce au Registre foncier de l'Est Vaudois
15 September |

Apprenticeship

| 100%
Ref jobup.ch: 1928904 | Date: 15 September 2021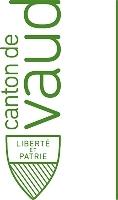 Le registre foncier est chargé de donner l'état des droits et charges sur les immeubles; sur cette base, il garantit notamment toute information liée à la propriété foncière dont il assure la diffusion. Il procède également à l'estimation fiscale des immeubles. Il est composé d'une centaine de collaboratrices et collaborateurs. Le Registre foncier de l'Est Vaudois recherche un-e :
Apprenti-e d'Employé-e de commerce au Registre foncier de l'Est Vaudois
MISSIONS PRINCIPALES
Durant votre formation, vous apprenez à effectuer diverses tâches administratives au sein d'un service public. Vos fonctions varient selon les secteurs d'activités.
Vous êtes amené-e notamment à :
Gérer des données, traiter de la correspondance,
Etablir des factures, des commandes,
Ainsi qu'accueillir des clients internes et externes.
PROFIL SOUHAITÉ
Motivé-e par une formation de qualité auprès du plus grand employeur du canton.
Intérêt pour le service public.
Un intérêt pour le droit serait un atout.
Lieu de travail : Vevey – Registre foncier
Votre talent nous intéresse
Toutes les infos pour postuler
DOSSIER DE CANDIDATURE
Merci de nous envoyer les documents ci-dessous de manière électronique :
Lettre de motivation
CV
Bulletins scolaires des 2 dernières années
Copie des attestations et certificats de travail
Copie d'une pièce d'identité (livret pour les étranger-ère-s)
---
Industry
Public administration
---
Labels (1)
Training Company
Salary Check
Take advantage of the jobup.ch service to find out how if you get paid what you deserve.