Polymécanicien (H/F)
15 September |

Employee

| 100%
Ref jobup.ch: 1929024 | Date: 15 September 2021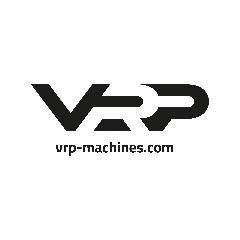 VRP SA est une société suisse en pleine expansion, active dans le domaine de la machine de chantier et de l'hydraulique. Afin de compléter ses équipes, nous recherchons pour son siège à Boussens (Lausanne), un :
Polymécanicien (H/F)
Votre mission :
Fabrication de vérins hydrauliques sur mesure et diverses pièces liées à la machine de chantier
Révision et montage de vérins hydrauliques
Etudier les demandes de clients à partir de dessins ou d'un cahier des charges
Etablir la liste des matériaux, fournitures et le temps nécessaire à la production
Fabriquer les différentes pièces, les assembler, contrôler le fonctionnement du mécanisme et les tester dans les conditions d'utilisation prévues
Contrôler, entretenir et réparer les machines et appareils à l'atelier
Votre profil :
CFC de polymécanicien ou titre jugé équivalent
Expérience de plusieurs années dans la mécanique industriel
Autonome dans les réglages et dessin sur la machine
Expérience dans la programmation Heidenhain et tournage CNC
Personne autonome, méthodique, bon esprit d'équipe et à l'aise avec la clientèle
Nous offrons :
Un cadre de travail dynamique et moderne
Un environnement et des conditions de travail intéressants et motivants
Date d'entrée de suite ou à convenir
Intéressés ?
Nous vous invitons à nous envoyer votre dossier de candidature complet à l'adresse suivante :
VRP SA, Mme Patricia Vuagniaux, ch. de la Grange aux Aguets 46, 1034 Boussens
Nous nous réjouissons d'ores et déjà de recevoir votre dossier, qui sera traité en toute confidentialité.
Info
---
Contact
VRP SA Machines de chantier
Patricia Vuagniaux
Ch. de la Grange aux Aguets 46
1034 Boussens
Phone: +41 21 867 05 60
No recruitment agencies please
---
---
Industry
Plant / Machine / Metal construction
---
Labels (1)
Training Company
Salary Check
Take advantage of the jobup.ch service to find out how if you get paid what you deserve.