Ref jobup.ch: 1929034 | Date: 15 September 2021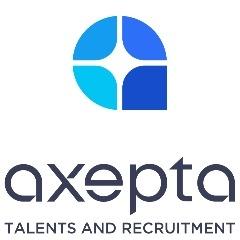 Afin de rejoindre une société de renom national en pleine expansion, jeune et dynamique, spécialiste du CVCR et automatisme du bâtiment, nous recrutons plusieurs femmes et hommes spécialisé(e)s en génie climatique/énergétique dont un/une :
Chef/fe de projets CVC, VD
Vos missions:
Responsable de l'ensemble des tâches de réalisations de projets CVCR neufs ou rénovations, spécialité ventilation ou à discuter
Gestion des livrables et achats de matériel
Coordination des projets avec les clients et les équipes internes
Nouvelles acquisitions de mandats avec les équipes internes et réalisation d'offres
Votre profil:
Formation d'ingénieur génie Thermique/Climatique, Energétique ou Environnement & Technique du Bâtiment ou formation jugée équivalente
Expérience confirmé en gestion de petits et grands projets en milieu industriel comme tertiaire
Appétence pour les projets de la spécialité du génie thermique
Français. Anglais un atout.
Permis de conduire valable
Résidant ou désirant résider dans le canton de Vaud ou à proximité immédiate
Nationalité suisse ou UE
Disponible rapidement ou à convenir
Vous êtes de nature passionné, dynamique et autonome, aimant relever des défis. Vous avez le contact facile et un grand sens du service client, ce poste est fait pour vous!
A votre disposition pour plus de renseignements! Discrétion absolue garantie!
---
Industry
Human resources / Personnel services
Year of foundation
2009
---
Labels (1)
Training Company
Salary Check
Take advantage of the jobup.ch service to find out how if you get paid what you deserve.