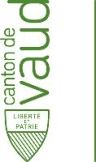 Apprenti-e Assistant-e de bureau de l'office d'impôt des districts de la Riviera – Pays-d'Enhaut et Lavaux – Oron de l'Etat de Vaud
15 September |

Apprenticeship

| 100%
Ref jobup.ch: 1929043 | Date: 15 September 2021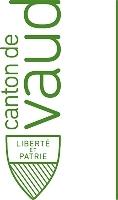 La Direction générale de la fiscalité, qui compte environ 900 collaborateur-trice-s, regroupe l'Administration cantonale des impôts (ACI) et le Registre foncier (RF). La mission de l'ACI consiste à percevoir les impôts directs communaux, cantonaux et confédéraux en taxant les contribuables, personnes physiques et morales. Quant au RF, il lui incombe de donner l'état des droits et charges sur les immeubles; sur cette base, il garantit notamment toute information liée à la propriété foncière dont il assure la diffusion. Il procède également à l'estimation fiscale des immeubles. L'Office d'impôt des districts de la Riviera – Pays-d'Enhaut et Lavaux – Oron recherche un-e :
Apprenti-e Assistant-e de bureau de l'office d'impôt des districts de la Riviera – Pays-d'Enhaut et Lavaux – Oron de l'etat de Vaud
MISSIONS PRINCIPALES
Durant votre formation, vous apprenez à effectuer diverses tâches administratives au sein d'un service public. Vos fonctions varient selon les secteurs d'activités.
Vous êtes amené-e notamment à :
Gérer des données,
Traiter de la correspondance,
Suivre des comptes, des commandes,
Ainsi qu'accueillir des clients internes et externes.
PROFIL SOUHAITÉ
Motivé-e par une formation de qualité auprès du plus grand employeur du canton.
Intérêt pour le service public.
Forte envie d'apprendre.
Lieu de travail : Vevey – Administration cantonale des impôts
Votre talent nous intéresse
toutes les infos pour postuler
DOSSIER DE CANDIDATURE
Merci de nous envoyer les documents ci-dessous de manière électronique :
Lettre de motivation
CV
Bulletins scolaires des 2 dernières années
Copie des attestations et certificats de travail
---
Industry
Public administration
---
Labels (1)
Training Company
Salary Check
Take advantage of the jobup.ch service to find out how if you get paid what you deserve.