un Promoteur de ventes (h/f) en téléphonie mobile sur Genève
15 September |

Employee

| 100%
Ref jobup.ch: 1929074 | Date: 15 September 2021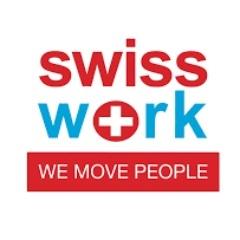 Vous vous sentez prêt pour relever un nouveau défi ? Alors n'attendez plus, postulez !
Swiss Work AG recrute :
Un Promoteur de ventes (h/f) en téléphonie mobile sur Genève
Le vendeur doit écouter, convaincre, proposer et vendre toutes les offres de services.
Offre fixe, abonnement, renouvellement mais aussi toutes les ventes additionnelles (accessoires assurances...)
Il doit aussi fidéliser les clients en assurant toute la partie relation clientèle.
Rémunération attractive
---
Industry
Human resources / Personnel services
Salary Check
Take advantage of the jobup.ch service to find out how if you get paid what you deserve.