Ref jobup.ch: 1929075 | Date: 15 September 2021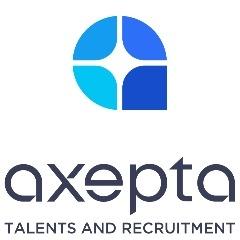 Vous recherchez un nouvel employeur au sein d'une structure jeune et dynamique avec la perspective de relever de nouveaux défis sur le canton du Valais, pour une entreprise de renom international? Vous êtes alors sûrement le/la prochain/ne Responsable des secteurs produits techniques, logistique et service clients que nous recherchons pour notre client.
Responsable de secteur VS
Sous la direction d'un directeur, vous aurez les tâches suivantes :
Vos missions:
- Responsable de secteurs et de l'ensemble des tâches inhérentes au management et la gestion opérationnelle des achats, de la logistique des produits techniques ainsi que pour le service client
- Gestion des ressources en lien avec les activités en étroite collaboration avec la direction
- Développement des procédés en lien avec les évolutions désirées par la direction et la stratégie d'entreprise
Votre profil:
- CFC de commerce ou logistique ou équivalent
- 3 ans d'expérience en logistique et service client d'un point de vente
- De langue maternelle française ou maîtrisant parfaitement la langue à l'oral comme à l'écrit. Tout autre langue un atout
- Résidant dans le canton du Valais ou à proximité immédiate
- Nationalité suisse ou UE
- Disponible rapidement
Vous êtes rigoureux, à l'écoute, posé, doté(e) d'un sens élevé pour les affaires et le service clients de qualité, ce poste est fait pour vous!
Vous avez des questions? N'hésitez pas à nous appeler pour plus de renseignements!
Votre dossier sera traité de manière confidentielle, nous vous garantissons une discrétion absolue!
---
Industry
Human resources / Personnel services
Year of foundation
2009
---
Labels (1)
Training Company
Salary Check
Take advantage of the jobup.ch service to find out how if you get paid what you deserve.