Technicien Eau et Gaz
15 September |

Employee

| 100%
Ref jobup.ch: 1929078 | Date: 15 September 2021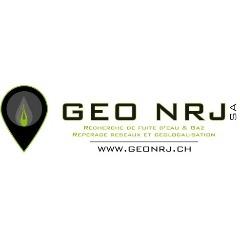 GEO NRJ SA, société spécialisée dans l'environnement et dans le cadre de notre développement, nous recherchons pour nos chantiers extérieurs :
Recherche de fuites sur les réseaux d'eau et de gaz ainsi que le repérage de réseau souterrain.
Technicien Eau et Gaz
Expérience reconnue dans un poste analogue, un atout.
CFC Sanitaire et Formation IAG (Installateur agrée gaz), un atout.
Maitrise des outils informatiques de base et SIT, un atout.
Sens des responsabilités, aptitude à s'intégrer dans une équipe.
Autonomie dans le travail.
Rigueur et précision.
Permis de conduire obligatoire.
Allemand écrit et parlé, un atout.
Une formation adéquate qui sera apportée par nos soins. Une activité diversifiée et valorisante dans un domaine de l'énergie en plein développement ainsi que d'excellentes prestations sociales.
Salary Check
Take advantage of the jobup.ch service to find out how if you get paid what you deserve.