Associate Director, Global Regulatory Sciences Liaison, Oncology - Europe
15 September |

Employee

| 100%
Ref jobup.ch: 1929081 | Date: 15 September 2021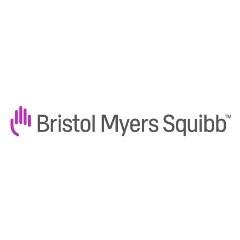 Associate Director, Global Regulatory Sciences Liaison, Oncology - Europe
At Bristol Myers Squibb, we are inspired by a single vision - transforming patients' lives through science.In oncology, hematology, immunology and cardiovascular disease - and one of the most diverse and promising pipelines in the industry - each of our passionate colleagues contribute to innovations that drive meaningful change. We bring a human touch to every treatment we pioneer. Join us and make a difference.
Bristol-Myers Squibb Company
Position Profile
Associate Director, Global Regulatory Sciences Liaison Oncology - Europe
Division/Department : GRS (R&D)
Function : Global Regulatory Sciences - Europe
Date : March, 2021
Expected Areas of Competence:
Integrates the European regulatory, legal, scientific/medical and business perspectives to achieve the optimal regulatory outcomes for assigned project(s) in accordance with company objectives.
Translates strategy into operational goals and objectives, identifies resources and leads the organization to focus on objectives. Assures that organization follows through to achieve high quality execution of plans.
Ability to contribute and add value to the writing of scientific documents for regulatory purpose.
Able to act as Contact Person for assigned project(s) with EMA in line with BMS strategy and to provide strategic directions and supervise negotiations with other relevant regulatory agencies for assigned project.
Provides direction for maximizing opportunities within projects (eg. life-cycle) and across the geographical area to support the productivity priorities.
Participates actively in and represents GRS-EU for their project(s) in the Global Regulatory Team and on various multi-functional committees or teams.
Communicates actively and timely with Global Regulatory Sciences colleagues in European countries, including through direction of European Regulatory Teams.
Active participation in regional organizational activities for the Liaison function (across projects)
Develops strong working relationships with key stakeholders both within and outside the company.
Builds and maintains strong relationships with alliance partner when applicable.
Watches, anticipates and acts on trends and changes in the European and international regulatory environment which may impact on the business.
Core BMS Leadership Values
Integrity
We demonstrate ethics, integrity and quality in everything we do for patients, customers and colleagues.
Innovation
We pursue disruptive and bold solutions for patients
Urgency
We move together with speed and quality because patients are waiting
Passion
Our dedication to learning and excellence helps us to deliver exceptional results
Accountability
We all own BMS' success and strive to be transparent and deliver on our commitments
Inclusion
We embrace diversity and foster an environment where we can all work together at our full potential.
Experiences Desired:
Conducted prior negotiations with (a) regulatory authority(ies)
Contributed to scientific documents developed for regulatory purpose.
Established credibility and respect during previous exposure with regulatory authorities and peers
Demonstrated ability to react appropriately in difficult, possibly adverse, conditions and/or in crisis situations
Demonstrated ability to integrate regulatory, scientific/medical and business perspectives and to translate this analysis into practical recommendations and operational goals
Developed working relationships and/or build a team resulting in a performant network or organization
Demonstrated values, behaviors, professional standards and cultural sensitivity compatible with BMS vision and culture.
Knowledge Desired:
Strong scientific/medical background.
Understanding of pharmaceutical product development
Understanding of European regulatory principles and their impact on company's development and business
Understanding of the complexities of cross functional management issues
Understanding of legal and business aspects related to European regulatory procedures and outcomes.
Developmental Value:
Optimal position to learn and understand the perspectives of key stakeholders (both internal: R&D, Marketing, Legal, etc...and external: regulatory and public health authorities, scientific community).
Gain increased understanding of company strategies, decision processes and implementation processes.
Learn to leverage personal impact by addressing complexity, setting priorities, translating strategies into operational goals and objectives, and exerting leadership to enhance organizational performance.
Around the world, we are passionate about making an impact on the lives of patients with serious diseases. Empowered to apply our individual talents and diverse perspectives in an inclusive culture, our shared values of passion, innovation, urgency, accountability, inclusion and integrity bring out the highest potential of each of our colleagues.
Bristol Myers Squibb recognizes the importance of balance and flexibility in our work environment. We offer a wide variety of competitive benefits, services and programs that provide our employees with the resources to pursue their goals, both at work and in their personal lives.
---
Industry
Healthcare
Year of foundation
1896
---
Labels (1)
Training Company
Salary Check
Take advantage of the jobup.ch service to find out how if you get paid what you deserve.