Junior Compliance Officer
15 September |

Employee

| 100%
Ref jobup.ch: 1929097 | Date: 15 September 2021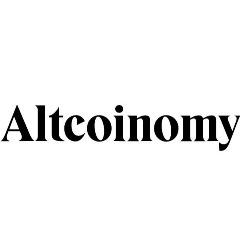 Altcoinomy SA is a Swiss financial intermediary, established in the Canton of Geneva in October 2017. We specialize in cryptocurrency services, with a specific focus on institutional crypto trading, substantial cash-outs of crypto millionaires, and complex KYC on digital assets. We are looking for a junior compliance officer.
Junior Compliance Officer
1. Draft the KYC of early adopters for submission to banks
2. Review and assess contributors onboarding requests on Altcoinomy's KYC platform
3. Remotely identify contributors via video conference
4. Review and assess the AML supporting documentation provided by contributors
5. Perform the daily tasks required of a compliance officer
We are looking for a highly motivated individual, with 2-3 years of experience in a bank's compliance department, having graduated from an recognized university. While deep knowledge of the digital asset space is not a requirement, at minimum the successful candidate must show an interest as well as some knowledge of the industry. The candidate must be a French speaker with a working command of English. An additional language would be a plus. Altcoinomy is a dynamic environment where a driven individual can advance and gain additional responsibilities over a short period of time.
Info
---
Required minimum profile
University degree
2-3 years banking experience in the compliance department
Fluent French, good command of English, third language a plus
Proficient in Microsoft Office
Contact
ALTCOINOMY SA
1 place des florentins
1204 Geneva
No recruitment agencies please
---
---
Industry
Finance / Accounting
Salary Check
Take advantage of the jobup.ch service to find out how if you get paid what you deserve.