AUXILIAIRE DE SANTÉ ET ASSC
15 September |

Temporary

| 50 – 100%
Ref jobup.ch: 1929117 | Date: 15 September 2021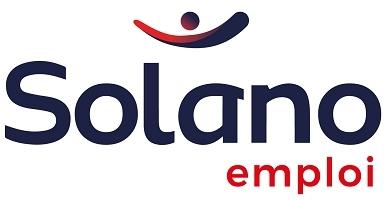 Solano Emploi est une des entreprises leaders en Valais dans le recrutement et la délégation de personnel fixe et temporaire. L'être humain au centre de nos préoccupation n'est pas un vain mot. Nous recrutons des personnes et non des CV. Votre visite dans l'une de nos 2 agences à Sion et Martigny sera toujours la bienvenue.
Vous trouverez certainement chez Solano des emplois à la hauteur de vos compétences et de vos aspirations. Que soit dans le domaine de la construction, de l'industrie, de l'administration, de l'agroalimentaire et du médical.
Auxiliaire de santé et assc
Mission
Pour un EMS situé dans le Valais central, nous recherchons plusieurs Auxiliaires de santé avec diplôme de la Croix Rouge et des ASSC CFC (Assistants(es) en soins et santé communautaire).
Mission d'une durée de 2 mois minimum
Taux de travail de 50 à 100% à discuter
Début de mission de suite ou à convenir pour une entrée rapidement
Profil
Pour les Auxiliaire de santé, vous êtes en possession d'un diplôme Croix Rouge et pour les ASSC vous êtes titulaire d'un CFC
Vous avez de l'expérience dans les EMS
Vous avez un très bon contact avec les personnes âgées
Si ce poste correspond à votre profil, envoyez-nous votre candidature complète (cv, certificats de travail et diplômes) par e-mail ou pour plus d'informations sur ce poste, vous pouvez contacter Mme Andreia Fonseca au 027 722 26 08
A bientôt, l'équipe Solano
Info
---
Required minimum profile
Vous avez un CFC d'ASSC ou pour les Auxiliaires le diplôme de la Croix Rouge ?
Vous avez de l'expérience dans les EMS en Suisse ?
Contact
Solano Emploi Suisse SA
Andreia Fonseca
Rue du Léman 8
1920 Martigny
Phone: 027 722 26 08
---
---
Industry
Human resources / Personnel services
Year of foundation
2007
Salary Check
Take advantage of the jobup.ch service to find out how if you get paid what you deserve.