INFIRMIER(ERES) EN MISSIONS PONCTUELLES
15 September |

Temporary

| 100%
Ref jobup.ch: 1929142 | Date: 15 September 2021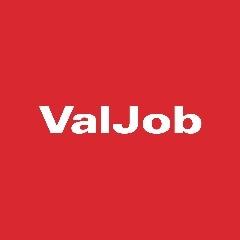 Nous recherchons pour plusieurs de nos centres hospitaliers
Infirmier(eres) en missions ponctuelles
Titulaire de son diplôme d'Infirmier(ère) reconnu par l'Etat
Quelques années d'expérience demandées en soins aigüs et en EMS.
Apte à effectuer les prises en charge des patients de manière autonome dans diverses unités.
Personne structurée, dotée d'une grande aisance relationnelle,
Respect des procédures et protocoles.
Transmission rigoureuse des informations et collaboration étroite avec l'équipe pluridisciplinaire.
Personne à l'aise en informatique,
Ouverte à travailler en tout horaire.(Nuit, Week-end, jour, horaires coupés)
Disponible rapidement.
Taux d'activité de 80% - 100% ou missions ponctuelles en 12h
Cadre et conditions de travail agréables.
Durée de contrat à définir.
Vous êtes intéressé(e) par ce profil de poste, alors n'hésitez plus, faites parvenir votre dossier complet à Mme Maud Schlatter par mail (Votre lettre de motivation, votre curriculum vitae, votre diplôme et attestations de stages si existantes)
Nous nous réjouissons de faire votre connaissance et restons à votre entière diposition pour tout complément d'information sachant que votre dossier sera traité en tout confidentalité.
Info
---
Contact
ValJob Delémont
Schlatter Maud
Avenue de la Gare 42
2800 Delémont
Phone: +41 32 566 70 00
Fax: 021 804 18 09
---
---
Industry
Human resources / Personnel services
---
Labels (1)
Training Company
Salary Check
Take advantage of the jobup.ch service to find out how if you get paid what you deserve.