Contract Control Officer
14 October |

Employee

| 100%
Ref jobup.ch: 1937617 | Date: 14 October 2021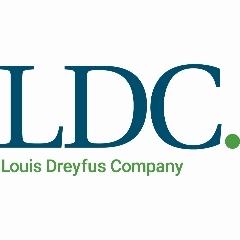 This role is part of a small team supporting our trading Cotton platform by ensuring time issuance of contracts, settlement agreements, agency agreements and fixation letters. Within this position, you will work very closely with our Traders.
Contract Control Officer
1. Issue daily commercial contracts, fixation letters, and contract amendments:
Ensure accuracy and timeliness of contract/fixation/amendments issuance.
Communicate with trading/sales team to understand the essence of the trade.
Review unsigned contract list regularly and chase for contract signing back.
Escalate issues to commercial team.
2. Draft agency agreement and other commercial agreement:
Review agency agreement validity for all commercial agent and renew them before expiry date.
Issue commercial agreements per legal and compliance guideline.
3. Update trading system:
Maintain trading system to reflect accurately the commercial contract terms and fixations.
Raise new client request in credit risk system.
4. Work with system/IT team to increase trading and supporting system's automation:
Generate new ideas for system improvement and test the result once development is made.
Report trading system error timely in IT tracking system.
5. Coordinate with execution/accounting/legal/and compliance to facilitate execution flow.
Info
---
Required minimum profile
Minimum 3 years of experience in an execution role within a Trading company or any role with contract control related activities.
Good competency in excel, word and in house trading system;
Ability to be flexible and work under pressure whilst maintaining high standards in terms of accuracy and quality of work;
Experience with commercial disputes settlements would be a plus.
Contact
LOUIS DREYFUS COMPANY SUISSE SA
Route de l'Aéroport 29
1215 GENEVE
No recruitment agencies please
---
Route de l'Aéroport 29
GENEVE
---
Industry
Small and medium-sized industries
Year of foundation
1851
---
Salary Check
Take advantage of the jobup.ch service to find out how if you get paid what you deserve.