Commodity Trader M/F 100%
12 October |

Employee

| 100%
Ref jobup.ch: 1940696 | Date: 12 October 2021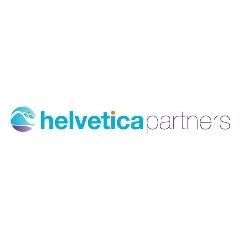 For one of our client, we are looking for an experienced agri / agro commodity trader based in Geneva.
Commodity Trader M/F 100%
This opportunity suits a trader who has strong connections within agri-commodities , such as Wheat, Corn, Oats, Barley, Rough Rice and Sugar.
Responsibilities:
Buys and sells a wide range of agriproducts such as Wheat, Corn, Oats, Barley, Rough Rice.
Work closely with sourcing/processing teams internally on quantities and logistics of required product.
Actively build relationships with manufacturers, processors and end-users of the relevant agri / grain products for trading/sales.
Stay up to date on market analysis and news to capitalise on trading opportunities, physical and paper, such as ETF
Assist logistics team in processing and shipment of trades/deliveries
Your profil:
As a strong Trader, you have gained your experience in agricultural commodity trading and you are considered as Senior.
You have gained a good reputation as a professional Commodity Trader, and know how important it is to have strong logistics to deliver the full value of your trades / deals.
You already have an established network of worldwide potential suppliers and buyers either in Wheat, Corn, Oats, Barley, Rough Rice .
You are passionate with your job and ambitious.
As a senior, you manage your time in and work with the top management.
You will be able to travel when necessary
To apply for this job opportunity, please send your cv and certificats.
Chemin des Aulx 5
Plan-les-Ouates
---
Industry
Human resources / Personnel services
Salary Check
Take advantage of the jobup.ch service to find out how if you get paid what you deserve.