Account manager B2B
21 October |

Employee

| 100%
Ref jobup.ch: 1940816 | Date: 21 October 2021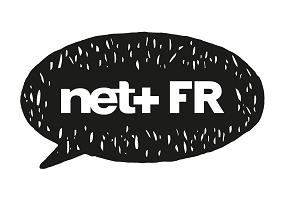 Offrant les services internet, télévision et téléphonie avec une identité fribourgeoise, nous nous caractérisons par les valeurs suivantes : complicité, plaisir, innonvation et professionalisme.
Dans le cadre du développement de l'entreprise, nous engageons :
Account manager B2B
Votre mission :
Assurer le démarchage commercial des prospects et la fidélisation des clients existants pour le segment attribué en traquant toutes les opportunités.
Vos responsabilités principales :
Identifier les clients potentiels et mettre en oeuvre la prospection, puis l'aquisition
Conseiller (besoins des clients), présenter l'offre et négocier les conditions (prix, délais)
Signer et faire signer les contrats de vente (de service et de raccordement)
Assurer les visites régulières pour entretenir le contact avec les clients et développer leur chiffre d'affaires
Votre profil :
CFC de vendeur ou titre jugé équivalent
Expérience dans la vente Door to Door est un atout
5 ans d'expérience dans la vente de services, si possible multimédia
Flexibilité, autonomie, fibre commerciale, sens de l'écoute, aisance dans les contacts, orientation résultats (rémunération variable, sans plafonnement)
Maîtrise des outils bureautiques
De lange maternelle française ou allemande, avec de bonnes connaissances de l'autre langue
Nous nous réjouissons de recevoir votre candidature d'ici au 29 octobre 2021.
Info
---
Contact
netplusFR SA
c/o Gruyère Energie, RH, Rue de l'Etang 20
1630 Bulle
---
---
Industry
Telecommunications
Salary Check
Take advantage of the jobup.ch service to find out how much you earn as Beautician.