Ingénieur ou Technicien en Automation (H/F)
21 October |

Employee

| 100%
Ref jobup.ch: 1940820 | Date: 21 October 2021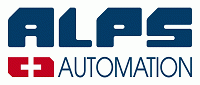 Leader dans le domaine du développement de solutions globales d'automation électrique et pneumatique pour l'industrie et le bâtiment ALPS Automation vous accompagne dans la recherche de solutions et la mise en place de projets d'Automation performants vous offrant des gains en productivité.
Afin de renforcer nos compétences au sein de notre département Automation Industrielle, nous recherchons pour nos sites de Vouvry et d'Yverdon un(e)
Ingénieur ou Technicien en Automation
Vos responsabilités :
- Participer aux études de conception et d'avant-projets
- Rédiger les analyses fonctionnelles
- Développer les programmes d'automatisation et de visualisation
- Tester et valider les programmes
- Exécuter la mise en service des installations sur le site (Suisse et Etranger)
- Rédiger et mettre à jour la documentation technique
Vos compétences :
- ET/HES/EPF, électricien ou automaticien
- Expérience (min. 3 ans) dans l'automation industrielle
- Bonnes connaissances DCS
- Connaissance des produits et outils de développement Schneider, Siemens, Beckhoff, Rockwell
- Bonne connaissance des normes en vigueur (GAMPS, S88, etc..)
- Français et anglais indispensables ; allemand un plus
Entrée de suite ou à convenir.
Ce poste est ouvert à une personne polyvalente, autonome & rigoureuse sachant travailler en équipe et faisant preuve d'une forte capacité d'adaptation.
Nous vous offrons un travail varié et passionnant au sein d'une entreprise avec des valeurs humaines et un climat de travail dynamique.
Merci d'adresser votre dossier de candidature complet avec lettre de motivation à :Cliquer pour envoyer un email
Info
---
Required minimum profile
ET/HES/EPF, électricien ou automaticien
Contact
ALPS Automation SA
No recruitment agencies please
---
Chemin des Cibleries 3
Vouvry
---
Industry
Plant / Machine / Metal construction
Year of foundation
1990
Salary Check
Take advantage of the jobup.ch service to find out how much you earn as Beautician.