Médecin Dentiste spécialisé en implantologie et Chirurgie 30%
12 October |

Employee

| 100%
Ref jobup.ch: 1940855 | Date: 12 October 2021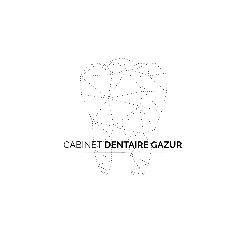 Médecin Dentiste spécialisé en implantologie et chirurgie
Le Cabinet Dentaire Gazur est ouvert depuis 2015 à Bulle. Il propose dans des locaux modernes, équipé des dernières technologie, des soins de pointe et de qualité.
L'équipe est constitué de la Dresse Charlotte Gazur ainsi qu'une autre médecin dentiste et de deux hygiénistes.
Afin de poursuite l'activité chirurgicale déjà en place, je recherche un médecin dentiste spécialisé en chirurgie orale à 30% pour mi-2022 afin de réaliser l'ensemble des actes chirurgicaux et d'implantologie du cabinet.
Les actes réalisé sont variés: des avulsions simples à complexes, aux avulsion des dents incluses, résection apicales, kystectomie, chirurgie implantaire avec ou sass greffe osseuse et sinus lift, ROG, chirurgie parodontale.
Le cabinet est équipé d'un CBCT Morita, de la piezochirurgie Mectron, d'un laser diode blue ainsi qu'une caméra optique OMNICAM. Le système implantaire utilisé est Straumann avec la possibilité d'ouvrir sur d'autres systèmes.
Vous pouvez transmettre votre dossier complet avec CV, qualifications et cas cliniques à Cliquer pour envoyer un email
Charlotte Gazur
Salary Check
Take advantage of the jobup.ch service to find out how if you get paid what you deserve.