MENUISIER-POSEUR
13 October |

Temporary

| 100%
Ref jobup.ch: 1941124 | Date: 13 October 2021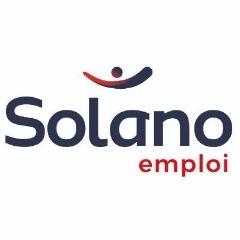 Solano Emploi est une des entreprises leaders en Valais dans le recrutement et la délégation de personnel fixe et temporaire. L'être humain au centre de nos préoccupations n'est pas un vain mot. Nous recrutons des personnes et non des CV. Votre visite dans l'une de nos 2 agences à Sion et Martigny sera toujours la bienvenue.
Vous trouverez certainement chez Solano des emplois à la hauteur de vos compétences et de vos aspirations. Que ce soit dans le domaine de la construction, de l'industrie, de l'administration, de l'agroalimentaire et du médical.
MENUISIER-POSEUR
Missions :
Menuisiers poseurs pour la région de Sierre
Diverses poses de menuiserie
Lamage, lambourdage
Pose de portes, fenêtres
Pose de divers agencements intérieurs
Profil :
Menuisier CFC ou équivalent
Autonome à la pose
Titulaire d'un permis de conduire
Interessé par ce poste ? Appelez Eric CHABBEY AU 027 / 323 23 62 ou envoyez votre dossier complet par mail
Info
---
Required minimum profile
Etes-vous autonome ou semi-autonome à la pose de menuiserie ?
Avez-vous un permis de conduire ?
Habitez vous le valais romand ?
Contact
Solano Emploi Suisse SA
Eric CHABBEY
Avenue de la Gare 16
1950 Sion
Phone: +41 27 323 23 62
---
---
Industry
Human resources / Personnel services
Year of foundation
2007
Salary Check
Take advantage of the jobup.ch service to find out how if you get paid what you deserve.