Ref jobup.ch: 1941191 | Date: 13 October 2021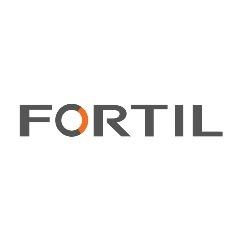 PRÉSENTATION FORTIL GROUPE
Envie d'accélérer votre carrière ?
FORTIL vous accompagne dans l'accomplissement de vos objectifs professionnels et développe vos compétences au travers de projets complexes, innovants et enrichissants.
Présent en France et à l'International, nous accompagnons nos partenaires dans la réussite de leurs projets techniques dans différents domaines tels que L'Industrie, l'IT ou la Santé…
Envie d'intégrer les équipes FORTIL ?
Vous souhaitez être un véritable acteur de votre carrière en bénéficiant de la proximité et de la réactivité des équipes FORTIL ? Rejoignez-nous !
Consultant Ingénieur de procédés
VOTRE QUOTIDIEN DANS NOS EQUIPES :
Dans le cadre de lancement d'une étude technique de construction d'une nouvelle usine, un Ingénieur procédé va devoir être détaché pour représenter le procédé.
Il devra donc être remplacé sur ses activités actuelles qui sont :
Gestion des données procédé pour le processus de fabrication (décision sur la quantité de solution à appliquer lors du pelliculage)
Réalisation d'investigations en cas d'OOT ou de non-conformité sur un paramètre CQA
Evaluation des impacts procédé lors d'un changement
Rédaction et suivi des protocoles de tests ou de validation procédé de fabrication et nettoyage.
La personne devra maitriser
Les procédés pharmaceutiques
Les activités de validation
le langage technique
l'anglais
Aptitutes : bon relationnel, à l'écoute, esprit d'équipe, autonome
Expérience de 5 à 10 ans dans les domaines pharmaceutiques.
DÉROULEMENT DES ENTRETIENS
· Entretien 1 : avec la/le Talent Acquisition ou la/le Ingénieur(e) d'affaires.
· Entretien 2 : validation technique et proposition de collaboration.
Info
13 October
Executive po­si­tion, 100%
---
Required minimum profile
Validation de nettoyage
Validation de procédés
Connaissance Industrie pharmaceutique
Contact
Fortil
LENA FAYT
Chemin de Riantbosson 19
1217 Meyrin
Phone: +41 78 758 24 86
No recruitment agencies please
---
Chemin Jean Baptiste Vandelle 3A
Versoix
---
Industry
Services
Year of foundation
2018
Salary Check
Take advantage of the jobup.ch service to find out how if you get paid what you deserve.