Junior Banking Support Officer
14 October |

Employee

| 100%
Ref jobup.ch: 1941638 | Date: 14 October 2021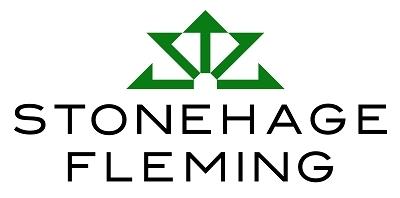 Stonehage Fleming is one of the world's leading independently owned family offices and the largest in Europe, Middle East and Africa as measured by its breadth of services, geographic reach and by assets under management, advice and administration.
Stonehage Fleming provides a range of services from long-term strategic planning and investments to day-to-day advice and administration to over 250 families of substantial wealth. The Group employs over 600 people in 11 offices across 8 geographies.
WORKING RELATIONSHIPS AND PLACE OF WORK
We are seeking to fill this role which involves close and regular interaction with all members of the Family Office Operations team as well as interaction with employees of all divisions. The incumbent reports directly to the Head of Banking Support in the Banking and Investment Support teams in our office in Neuchâtel (NE).
Junior Banking Support Officer
This position is primarily responsible for the set up and the maintenance of accounts with various institutions as well as the transfer of client's assets.
Total confidentiality and discretion at all times are essential within the role.
PRINCIPAL ELEMENTS AND ACCOUNTABILITIES
Opening and closure of bank and investment accounts with core and non-core banks
Maintain bank and investment accounts, for instance by adding/removing a beneficiary/settlor/protector or give a power of attorney to a third party
Transfer of equities, bonds, mutual funds and private placement between custodians, through fund administrators and/or with private companies
Maintain Master files up to date with core banks
Take on and loss of clients
Input of data in our in house integrated database system to keep up to date information at any point in time
Respond to day to day queries from internal and/or external parties and help resolving issues
SKILLS
Good knowledge of MS Office
Knowledge and understanding of banking area and economic trends
General knowledge of Trust administration
General knowledge of the Fiduciary business
Motivated
COMPETENCIES AND BEHAVIOURS
Proven organizational skills, the ability to set priorities and work under pressure
Maintaining good relationships with banks and other third parties
Demonstrates required technical knowledge
Effective communication skills are essential, written and verbal
Meeting deadlines
Team player
Responds positively towards change
Info
---
Required minimum profile
Employé/e de Commerce
Banking background and experience, and the ability to resolve issues promptly and efficiently
Ideally, possesses 3 years' experience in a Financial environment
Contact
Stonehage Fleming SA
Martine Bijon
Rue du Puits-Godet 12
2000 Neuchâtel
Phone: 032 723 10 00
No recruitment agencies please
---
---
---
Labels (1)
Training Company
Salary Check
Take advantage of the jobup.ch service to find out how if you get paid what you deserve.