Ref jobup.ch: 1941640 | Date: 14 October 2021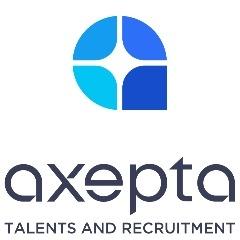 Nous recherchons actuellement un Complaint Specialist pour prendre en charge les réclamations et gérer le SMQ post-market.
Rejoignez une entreprise de renommée mondiale et en pleine croissance, spécialisée dans le domaine des dispositifs médicaux et basée à Genève.
Complaint Specialist
Responsabilités :
Prendre en charge toutes les réclamations clients, de leur réception à leur clôture en réalisant toutes les enquêtes nécessaires.
Rédiger les rapports aux autorités et organismes en lien avec les réclamations et se rapprocher des KOLs pour obtenir une éventuelle assistance médicale.
Assurer la veille normative pour la surveillance post-market pour les dispositifs médicaux
Mettre à jour au besoin la documentation qualité (procédures, protocoles, directives…)
Suivre les CAPA et participer au processus de gestion des risques
Participer aux audits quand nécessaire
Votre profile :
Bachelor ou Master demandé en Life Sciences (biologie, microbiologie, biochimie, pharmaceutique…)
Minimum 2 ans d'expérience sur les activités PMS pour l'industrie pharmaceutique ou idéalement des dispositifs médicaux
Anglais courant obligatoire
Info
---
Required minimum profile
Minimum 2 ans d'expérience pour la gestion des réclamations en industrie Pharmaceutique/Dispositifs Médicaux
Français et Anglais courant exigé
Contact
AXEPTA SA
Morgane Cayuela
QUAI DU SEUJET 12
1201 Genève
---
---
Industry
Human resources / Personnel services
Year of foundation
2009
---
Labels (1)
Training Company
Salary Check
Take advantage of the jobup.ch service to find out how much you earn as After Market Sales Manager.