DCM Quality IT
14 October |

Employee

| 100%
Ref jobup.ch: 1941644 | Date: 14 October 2021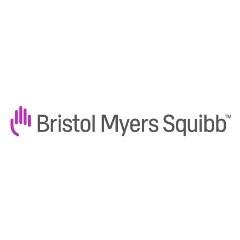 DCM Quality IT
At Bristol Myers Squibb, we are inspired by a single vision - transforming patients' lives through science.In oncology, hematology, immunology and cardiovascular disease - and one of the most diverse and promising pipelines in the industry - each of our passionate colleagues contribute to innovations that drive meaningful change. We bring a human touch to every treatment we pioneer. Join us and make a difference.
WorkinglocationisBoudry, Canton ofNeuchatel, Switzerland.All activities willfocus ontheBoudryManufacturing sitefacilitieswith potential cross-functionallinks with other Bristol-Myers Squibb international sites.

Requirementsareprovencompliance expertise and understanding ofPharmaceuticalindustry standards andrelevant regulations. Combined withwidespread IT technical knowledge such as Operating System, Infrastructure and Networkingand Systems.Proficiency intoComputer System Validation in the pharmaceutical environment is required.

Theaccountabilityof the workeris theinterpretation,implementation,and continuousmonitoringofCompany expectations to ensurerobust quality systems and GMP compliance.

Serves as the main point of contact between Local Information Management team andQAeComplianceteam

PromotesQualityCulture acrossall internalinitiatives

Adoptsa culture of ethics, leadsby example and challengenon-compliance.

Responsible for supportingsiteIT systemscompliance,ensuring these aremaintainedin accordance with regulatory requirements (EU-GMP Annex 11 & 21-CFR part 11)and Computer System Validation (CSV) procedures.

Be thelocal role holder for global IT projects with a Qualityimpact (Digital Modernization,etc....)

Facilitatesqualification of siteITinfrastructurewith global/corporate teams

Oversees and defines quality expectations and provides support to theITdepartmentand 3rdpartiesto ensure effective implementationofsystems that meet GMPrequirements

Anticipates and prioritizesIT activitiesthatsupportQuality Assurancebased on risk-based approach

Actsas a Quality Ambassadortowards otherfunctions and third parties to comply withBMSquality standards

SupportsData Integrityprogram and remediation activities

Facilitatesmeetings with business colleagues on IT topics

Assiststhe translationof compliancerequirements into test conditions and expected results for application functionality, and acceptance testing (IQ,PQ,FAT)

Understandsbusiness objectives, processes, and strategies

Ableto work strategically and independently with internal and external groups on multiple simultaneous projects

Understandsand ensure the use of existing standardsfor design andgovernance.

Providessupport to internal and external Audits

Skills/Knowledge Requirements :

Pharmaceutical,Biotechnology, Life Science industry experience is a must.

Broad working knowledge of Quality Management Systems

Knowledge ofGxPsystems (MES,LIMS,...)

Six Sigma, Lean or Business Process Change Techniques a plus

University degree in Quality, Engineering, Sciences or another relevant discipline

ExpertinComputer System Validation(CSV)

Deep knowledgeof 21-CFR Part 11,Eudralex, MHRA

Experience in Data Integrity requirements

Fully operational inEnglish, French language a strong plus

Autonomous in analysis, problem solving and achieving deliverables

ExceptionalOral andWritten communication

Analytical and structured working style; strong attention to detail

Ability to effectively work as part of a multidisciplinary, international team

Hands-on personality
Around the world, we are passionate about making an impact on the lives of patients with serious diseases. Empowered to apply our individual talents and diverse perspectives in an inclusive culture, our shared values of passion, innovation, urgency, accountability, inclusion and integrity bring out the highest potential of each of our colleagues.
Bristol Myers Squibb recognizes the importance of balance and flexibility in our work environment. We offer a wide variety of competitive benefits, services and programs that provide our employees with the resources to pursue their goals, both at work and in their personal lives.
---
Industry
Healthcare
Year of foundation
1896
---
Labels (1)
Training Company
Salary Check
Take advantage of the jobup.ch service to find out how if you get paid what you deserve.