Ref jobup.ch: 1941655 | Date: 14 October 2021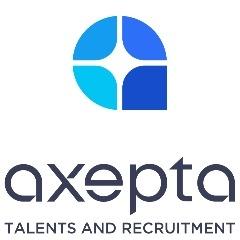 Nous recherchons actuellement un Chargé d'Affaires Règlementaires pour l'un de nos plus prestigieux clients, de renommée mondiale et en pleine croissance, spécialisé dans les dispositifs médicaux et basé à Genève.
Chargé d'affaires réglementaires
Responsabilités :
L'enregistrement des dispositifs médicaux, principalement aux US via les réglementations FDA :
o Rédiger les dossiers d'enregistrement
o Suivre les procédures et préparer les réponses aux différentes questions et demandes de la FDA
o Travailler aux côtés de l'équipe pour l'évaluation réglementaire du Change Control
o Assurer la maintenance des licences réglementaires.
Participer à la définition de la stratégie réglementaire pour le développement de nouveaux produits
Participer aux inspections et audits des autorités compétentes
Surveillance et veille réglementaire pour les US.
Votre profile :
Vous justifiez nécessairement d'au moins 3 ans d'expérience dans les affaires réglementaires pour les Dispositifs Médicaux ou pour l'industrie pharmaceutique/activités CMC.
À l'aise avec les activités d'enregistrement et de soumission à l'international, vous maitrisez les réglementations américaines et avez déjà pu collaborer avec la FDA.
Connaissance nécessaire des réglementations telles que : BPF, GMP, ISO13485
Français et Anglais courant exigé.
Info
---
Required minimum profile
Minimum 3 ans d'expérience dans les Affaires Réglementaires pour l'industrie Pharmaceutique ou des Dispositifs Médicaux/
Expérience des enregistrements et soumissions à l'international
Collaboration avec la FDA pour les dossiers aux US
Français et Anglais courant
Contact
AXEPTA SA
Morgane Cayuela
QUAI DU SEUJET 12
1201 Genève
---
---
Industry
Human resources / Personnel services
Year of foundation
2009
---
Labels (1)
Training Company
Salary Check
Take advantage of the jobup.ch service to find out how if you get paid what you deserve.