Un ou une comptable en immobilier
23 October |

Employee

| 100%
Ref jobup.ch: 1941736 | Date: 23 October 2021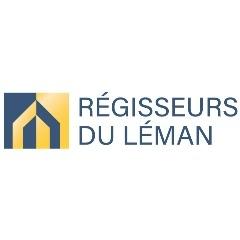 Régisseurs du Léman
Afin de compléter notre équipe, au sein d'une régie dynamique, nous souhaitons engager de suite ou à convenir :
Un ou une comptable en immobilier à 100%
Vos tâches :
- Etablissement des décomptes de chauffage.
- Gestion et bouclement des décomptes PPE.
- Saisie et suivi des paiements fournisseurs.
- Traitement des bouclements mensuels et annuels.
- Lecture BVR.
- Saisie pièces bancaires et factures.
- Rappels.
- Disponibles.
- Quorum "indispensable".
- Prétention de salaire.
- Bénéficier d'une solide expérience en régie (5 ans minimum).
*En cas d'intérêt, merci de bien vouloir nous adresser votre dossier de candidature complet (CV avec photo, diplômes, certificats de travail, références et prétentions salariales).
Info
---
Required minimum profile
Etre titulaire d'un CFC d'employé/e de commerce ou d'une formation équivalente.
Bénéficier d'une expérience de 5 ans au sein d'une agence immobilière en qualité de comptable.
Personnalité agréable, méthodique, dynamique et proactive.
Maîtrise des outils informatiques usuels, QUORUM INDISPENSABLE.
Excellente rédaction et orthographe irréprochable.
Contact
Régisseurs du Léman
Séverine JIMENEZ
Avenue Krieg 7
1208 Genève
No recruitment agencies please
---
---
Industry
Construction industry / Real estate
Salary Check
Take advantage of the jobup.ch service to find out how much you earn as Galvaniser.