Sous chef de cuisine m/f
14 October |

Employee

| 100%
Ref jobup.ch: 1941773 | Date: 14 October 2021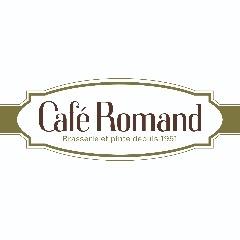 Café Romand Lausanne embrigade un/une
Sous chef de cuisine m/f
Nous demandons :
Minimum 10 ans d'expérience prouvée après l'apprentissage.
Proactif, intérêt et goût pour la cuisine de brasserie avec les postes Saucier/Entremétier
Disponibilité, motivation et aimant le travail d'équipe.
Nous offrons :
Place de travail stable au sein d'une équipe de 6 collaborateurs.
Travail à temps plein, contrat de travail à durée indéterminée.
Congé les dimanches (sauf décembre) plus 1 jour de la semaine.
Autres conditions :
Horaires en coupure et tard le soir.
Domicile sur la commune ou sa proche banlieue.
Info
---
Required minimum profile
CFC/CAP ou titre équivalent
Contact
Café Romand Lausanne
Place Saint-François 2, 1003 Lausanne
1003 Lausanne
---
Place Saint-François 2, 1003 Lausanne
Lausanne
---
Industry
Catering / Hotel business / Tourism
Year of foundation
1951
Salary Check
Take advantage of the jobup.ch service to find out how if you get paid what you deserve.