Apprenti-e Spécialiste en restauration de système au COFOP - Etat de Vaud
14 October |

Apprenticeship

| 100%
Ref jobup.ch: 1941817 | Date: 14 October 2021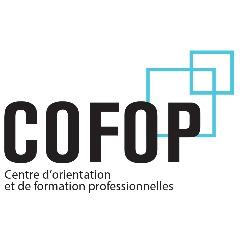 Le COFOP est une école de métiers qui dépend de la Direction générale de l'enseignement postobligatoire (DGEP). Nous accueillons des jeunes libérés de la scolarité obligatoire qui ne peuvent suivre sans difficulté une filière normale de formation professionnelle.
Apprenti-e Spécialiste en restauration de système CFC au COFOP - Etat de Vaud
MISSIONS PRINCIPALES
Dresser des plats et présenter des produits de manière esthétique
Utiliser divers accessoires de présentation
Recevoir la clientèle et la servir selon sa demande
Conseiller les clients
Encaisser les achats des clients
PROFIL SOUHAITE
Motivé-e par une formation de qualité auprès du plus grand employeur du canton
Capacité d'adaptation
Hygiène et propreté
Rapidité d'exécution
Aptitude à travailler en équipe
Présentation soignée
LIEU DE TRAVAIL
Le COFOP gère différents sites comme :
Les restaurants du COFOP - EPV, site de Vennes
Le restaurant du COFOP au Gymnase d'Yverdon
Le restaurant du COFOP au Gymnase de Nyon / EPCN
Les restaurants du site de Marcelin à Morges
DOSSIER DE CANDIDATURE
Veuillez nous envoyer les documents ci-dessous par courrier ou de manière électronique
Lettre de motivation
Curriculum Vitae
Copie des derniers bulletins de notes
Copie des rapports de stage
Uniquement les dossiers complets seront traités !
Info
---
Required minimum profile
Lettre de motivation
Curriculum Vitae
Derniers bulletins de notes
Rapports de stage
Contact
Etat de Vaud - COFOP
Adrien Jenni
Avenue de Valmont 24
1010 Lausanne
Phone: 021 316 56 18
---
Avenue de Valmont 24
Lausanne
---
Industry
Catering / Hotel business / Tourism
Salary Check
Take advantage of the jobup.ch service to find out how if you get paid what you deserve.