IT Support Technician L1/L2
14 October |

Temporary

| 100%
Ref jobup.ch: 1941866 | Date: 14 October 2021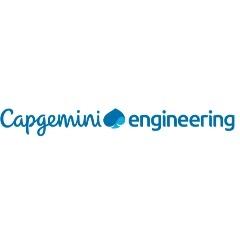 Capgemini Engineering est la marque du groupe Capgemini réunissant les services d'ingénierie et de R&D de Capgemini Engineering, leader mondial du secteur dont Capgemini a finalisé l'acquisition en 2020, et l'expertise de Capgemini dans le domaine du digital. Grâce à une connaissance sectorielle approfondie et à la maîtrise des technologies digitales et logicielles de pointe, Capgemini Engineering accompagne la convergence des mondes physique et numérique.
Capgemini Engineering déploie ses activités en Suisse et globalement avec des bureaux à Genève, Lausanne, Zurich et Bâle et compte plus de 400 consultants experts dans tous les secteurs.
Capgemini Engineering fait partie du groupe Capgemini, un leader mondial, responsable et multiculturel, regroupant 270 000 personnes dans près de 50 pays. Il est un partenaire stratégique des entreprises pour la transformation digitale de leurs activités. Fort de plus de 50 ans d'expérience et d'une grande expertise des différents secteurs d'activité, Capgemini est reconnu par ses clients pour répondre à l'ensemble de leurs besoins, de la stratégie et du design jusqu'au management des opérations, en tirant parti des innovations dans les domaines en perpétuelle évolution du cloud, de la data, de l'Intelligence Artificielle, de la connectivité, des logiciels, de l'ingénierie digitale et des plateformes.
We are looking for an IT Support Technician to join a service desk team in Lausanne.
IT Support Technician L1/L2
We are looking for an IT Support Technician to join a service desk team in Lausanne
This is a permanent contract with Capgemini Engineering for a long term mission.
Responsibilities:
1st and 2nd level IT support:
Being in contact with users (customers) to investigate and resolve problems and to provide local & remote support.
Adhere to global/local IT procedure and processes of the company.
Answer users' inquiries regarding IT support to resolve incident/problem.
Use our internal service desk ticketing system in respect of the company procedure and processes.
Provide basic user training.
Support and maintenance
Ensure proper installation and maintenance of IT equipment (Laptop, Desktop, multifunctional network devices (printer, copier, fax, scanner), mobile phones, smart phones, projectors and appropriate software/driver.
Perform minor repairs to hardware, and peripheral equipment, following design or installation specifications.
Perform installation, maintenance and troubleshoot of OS, client software and business applications.
Profile:
Education in the field of IT – either degree or certified training.
At least 2 years of experience in a likewise function.
Used to work in a multinational and multicultural environment is an advantage.
Valid experience on IT Hardware: desktop, laptop, printer, projector, mobile dev. (Smart phones, iPhone, Android Devices) IT Software: Google Mail, Microsoft environment (Win7, Win10, Active Directory, and Office), automatic PC staging application and package distribution tools.
Languages: Fluent in both French and English (spoken and written).
Interpersonal Sensitivity: Interact with others in a sensitive and effective way. Respect and work well with others.
Flexibility: Successfully adapt to changing demands and conditions.
Resilience: Maintain effective work behavior when facing setbacks or pressure.
Personal Motivation: Self-committed to work hard towards goals.
Important:
Residency near to Lausanne is an asset
Driving licence mandatory
Empty Criminal record and pursuits
Availability: ASAP
Duration: until end of year, potentially renewable
Avenue de Rumine 13
Lausanne
---
Industry
Human resources / Personnel services
Year of foundation
1993
---
Labels (1)
Training Company
Salary Check
Take advantage of the jobup.ch service to find out how if you get paid what you deserve.