Ref jobup.ch: 1941932 | Date: 14 October 2021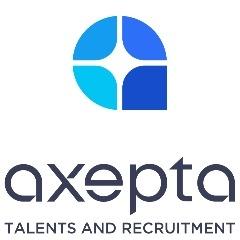 For one of our clients, a prestigious international company based in Lausanne, we are looking for a Full Stack Engineer. Working in FULL REMOTE is possible You will have cutting-edge product to work on, in a team-oriented engineering habits and software engineering best practices( readable, maintainable and efficient code)
Full Stack Software Engineer
Your Responsibilities
Develop and design the real-time control system for our next-generation camera capture system with a modern web development stack operated in more than 60+ venues.
Integrate the control system with the company-wide infrastructure (GraphQL) and assist in the roll-out to our server fleet (AWS, Docker, Linux, Ansible).
Share and advise on full stack solutions based on your experience.
Collaborate with the computer vision team and other software engineering teams to maintain, support and be on-call for camera capture and computer vision centric applications (Golang, ReactJS).
Your Profile
3+ years of industrial experience with a RESTful, modern web development stacks.
At ease with maintaining legacy stacks in ReactJS and Golang.
Experience with web-based video player development and/or Rust's Actix Framework will set you apart.
You must be fluent in Git and at ease working in Linux.
You enjoy and excel in an agile environment with little supervision.
You are a team player who enjoys supporting others and communicates well.
Info
---
Required minimum profile
Fluent in english
Knowledge of Golang
knowledge of Rust
Experience working in Linux environment
Contact
AXEPTA SA
Arnaud Soulhat
QUAI DU SEUJET 12
1201 Genève
Phone: 078 745 52 52
---
---
Industry
Human resources / Personnel services
Year of foundation
2009
---
Labels (1)
Training Company
Salary Check
Take advantage of the jobup.ch service to find out how if you get paid what you deserve.