USP Research assistant
14 October |

Employee

| 100%
Ref jobup.ch: 1941969 | Date: 14 October 2021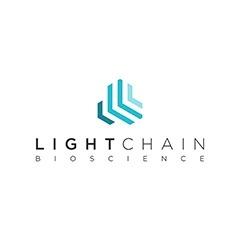 Light Chain Bioscience (LCB), a brand of NovImmune SA, is a drug discovery and development company located in Geneva, Switzerland. To date, NovImmune has generated seven therapeutic antibodies, successfully bringing one to approval for an orphan indication in children. The focus is now on the generation of fully human bispecific antibodies using a proprietary technology platform.
USP Research assistant
We are currently seeking a Research Assistant with demonstrated practical experience and scientific expertise in USP relevant activities. The applicant will work under the direct supervision of the Unit Head of Bioprocessing and will interact closely with other members of the team. As such, good organizational and interpersonal skills, and the ability to work both independently as well as a team member are essential. Candidates with a proactive and dynamic attitude are invited to apply.
Key Responsibilities:
Technically execute multiple activities linked to USP development and manufacturing of mono and bispecific antibodies at bench to large scale with respect to the safety and quality standards
Perform activities pertaining to CHO cell line development: generation and evaluation of CHO cell lines in various small-scale models (shake flasks and bioreactors)
Develop and optimize upstream processes and contribute to the evaluation of new production technologies
Support USP team in routine cell culture laboratory activities (main cultivation, inoculation, harvest) according to pre-established plans, timelines, and priorities
Support DSP activities within the team
Record and analyze sample data and contribute to write and review project related documentation (e.g., protocol, reports)
Participate to daily lab maintenance activities
Profile:
Bachelor or master's degree in Biotechnology, Biochemistry, or related Life Science subject with additional working experience in relevant industry
More than 3-5 years of hands-on experience in USP processes development of antibodies (transfection, subcloning, clone selection, scaling up using various cell culture systems and cell bank preparation)
Experience of multi-Parallel Bioreactors (Ambr® mini bioreactors) would be a plus
Demonstrate flexibility to support DSP activities (AKTA systems)
Self-motivated team worker and ability to work accurately, with attention to detail, in a highly organized manner
Proficiency in spoken English
Interested applicants should send their CV and motivation letter, in English to Click to send email
Info
---
Required minimum profile
Experience in USP processes
Contact
Light Chain Bioscience - NovImmune S.A.
Chemin du Pré Fleuri 15
1228 Plan-les-Ouates
No recruitment agencies please
---
---
Industry
Biotechnology / Chemistry / Pharmaceutical
Salary Check
Take advantage of the jobup.ch service to find out how if you get paid what you deserve.