SaaS Software Inside Sales/Account Executive (FR/EN)
BPA Solutions – Innovative Software for Better Quality. Since 2001, BPA Solutions is a leading global provider of business software solutions based on Microsoft 365 and SharePoint technologies. BPA develop innovative software - Quality, Medical, CRM – with the highest flexibility, for better quality and simplified regulatory compliance. BPA Solution Builder gives developers a wide range of integrated components to accelerate development and maximize user experience with SharePoint. BPA is proud to be part of the Microsoft Business Applications program as Preferred SharePoint applications. Headquartered in Switzerland, with an office in Seattle USA, BPA is ready to support your digital transformation initiatives.
To support our rapid growth in the Microsoft Office 365 space, we are looking for a hungry, perseverant and focused English/French speaker. If you are a team player with a consistent track record of exceeding quota and always keen to go outside the comfort zone; a passionate, and driven sales enthusiast who can communicate the bigger picture in an inspiring way, we want to hear from you!
Responsibilities
Calls with prospects in EMEA and ASIA (marketing inbound leads)

Identify opportunities, present and sell products and services which are key for clients' success

Run and coordinate all sales stages through the sales cycle of 3-9 months from Qualification Call to Close

Commercial administrative management (creation of client presentations, customized offers, contracts, etc.)

Effectively build and optimize long term, sustainable and profitable relationships with clients

Work closely with Channel Partners to identify new sales opportunities in their region

Participate to key marketing events

Achieve and exceed revenue targets on a monthly, quarterly and annual basis

Report directly to the CEO

Maintain a strong awareness of the players in the regulatory and compliance industry (consultants, developments, competing products and competitor organizations)

Competently record activity (leads, opportunities, updates, progress etc) through the CRM in order to maintain a structured and organized approach to your workload. 
Qualifications
This role comes with a high degree of autonomy and responsibility. You will be working closely with the CEO and need to have a very high level of organization skills. The Ideal candidate must be a quick learner and self-motivated with a call to action attitude. You honestly care about solving the customer's problems and will do whatever it takes to find a solution. A proven and successful track record in software sales (B2B) and good knowledge of Microsoft Office 365 technologies is key. Organized and analytical, you manage to eliminate sales obstacles through creative and adaptive approaches. The understanding of business processes and different industries is a critical ingredient for your success. Comfortable in the dynamic atmosphere of a sales organization with a rapidly expanding customer base, you must possess strong presentation skills and be able to communicate professionally with confidence.
Skills
Strong phone presence and experience dialing with a high volume of calls per day

Ease of contact

Fluent in English and French, conversational in German is a plus

Excellent sales skills and sales leadership capabilities

Strong negotiation and consultation skills

Autonomy and Proactivity

Organization and Planning, Ability to multi-task and prioritize

Follow-through on commitments

Passion, highly collaborative practices and team player

Customer Satisfaction Driven
Location & Start date 
Location: Y-Parc, Swiss Technopole in Yverdon-les-Bains (Switzerland)
Home Office: possible up to 2 days per week
Preferred start date: April 1st
Are you interested ?
Apply by submitting your complete application (motivation letter and resume), including your salary expectations and earliest starting date.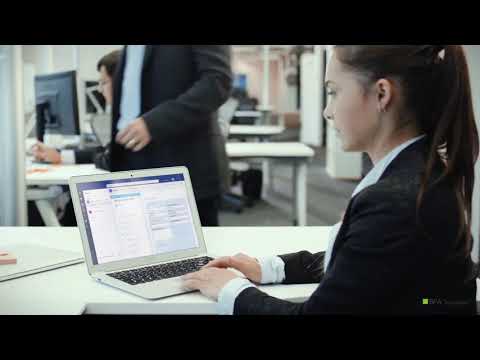 No recruitment agencies please
Salary Check
Take advantage of the jobup.ch service to find out how much you earn as Account Representative