Technicien de maintenance
14 October |

Employee

| 100%
Technicien de maintenance
Descriptif du poste
Poste à responsabilités.
Outils de production récents.
Technologie de pilotage de haut niveau.
Travail au sein d'un team jeune et dynamique.
Horaires décalés.
Bonnes conditions d'entreprise.
Votre profil
CFC d'automaticien ou équivalent.
Expérience de maintenance industrielle.
A l'aise sur les automates programmables.
Connaissances en plasturgie, un plus.
Esprit d'initiative, prise de responsabilités.
Bonnes connaissances des outils informatiques.
Informations sur le poste
Lieu de service:
Fribourg
Type de contrat:
indéterminée
Entrée en fonction:
de suite ou à convenir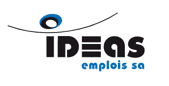 ---
Industry
Human resources / Personnel services
Salary Check
Take advantage of the jobup.ch service to find out how much you earn as Maintenance Technician.