Technicien CVC - MCR
14 October |

Employee

| 100%
Descriptif du poste
Gestion technique de projet auprès de la clientèle.
Mise en service et remise à la clientèle.
Support technique auprès des clients.
Sens commercial, entregent, prise d'initiative.
Votre profil
Expérience en CVC, MCR, programmation Siemens ou autre.
Expérience dans un poste similaire.
A l'aise avec les nouvelles technologies.
Esprit entrepreneurial, prise de responsabilités.
permis obligatoire.
Informations sur le poste
Lieu de service:
Région Valais
Type de contrat:
indéterminée
Entrée en fonction: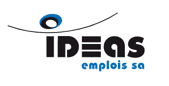 ---
Industry
Human resources / Personnel services
Salary Check
Take advantage of the jobup.ch service to find out how much you earn as Cooling and Heat Transfer Engineer.