1 294 Pharmaceuticals / Biotechnology / Chemistry job offers

Technicien(e) Bio-Tech / Chimie
18 September |

Employee

| 100%
Ref jobup.ch: 1930479 | Date: 18 September 2021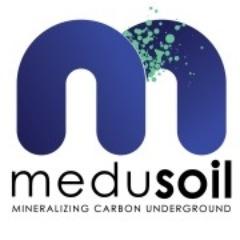 MeduSoil Ltd est une spin-off de l'Ecole Polytechnique Fédérale (EPFL). Nous produisons et commercialisons des agents de stabilisation des sols compatibles avec l'environment. Actuellement, MeduSoil est impliqué dans des travaux de réparation d'infrastructures sur mesure, en plus de nouveaux projets de construction. Le résultat des applications de MeduSoil est un matériau solide, respectueux du sol et renforcé à la calcite. Notre technologie révolutionnaire stimule une réaction organique qui a déjà lieu dans les environnements naturels. L'utilisation de nos agents de renforcement biologique réduit les coûts de machine et de main-d'œuvre de 20 à 30 pour cent et augmente la résistance du sol de 20 à 40 pour cent. Nos solutions offrent une stabilisation des sols rapide et écologique durable.
Technicien(e) Bio-Tech / Chimie
Vous serez impliqué dans la mise en place des opérations de production, son optimization and serez responsable des activités de production journaliére. Reportant au chef d'opération et avec l'aide de l'ingénieur biochimiste, you exécutez les opérations de production de façon sûre et efficace.
La sûreté et la protection de l'environnement sont primordiales dans toutes nos opérations, ainsi que la création de produits de qualité.
Votre profile :
Vous êtes technicien passionné d'opérations industrielles chimiques, pharmaceutiques ou de traitements des eaux. Vous recherchez une entreprise et une équipe ou vous pouvez vous épanouir professionnellement et personnellement, et ou vous serez valosiré.
Vous aimez participer à la mise en place de nouvelle opérations et vous vous adaptez rapidement aux changements.
Vous êtes un bon communicateurs, que ce soit au sein de l'équipe ou envers les clients, les partenaires et les autorités. Vous êtes pragmatique, organisé et rigoureux dans votre travail. Vous êtes une personne de confiance qui réalise son travail dans les temps.
Ce que nous offrons :
Un travail excitant dans un environnement très dynamique, avec beaucoup d'opportunités. Un potentiel de formation et de development.
Des conditions de travail attractive et évolutives qui permette d'offrir de la flexibilité dans l'organisation de son travail, ainsi que des bénéfices aux dessus de la moyenne.
Taux de travail: 50%
Date d'entrée en services: Immédiatement ou à discuter. (permis de travail suisse nécessaire)
Intéressé par cette position? Dans ce cas, nous sommes impatient de recevoir votre candidature à Cliquer pour envoyer un email
------ English
You will be involved in the set-up of the production operation, its optimization and be responsible for daily operations. Under the guidance of the operation leader and with the support or the biochemistry engineer, you will carry out the production operations in a robust and efficient manner.
All our operations have a strong emphasis on safety, protection of the environment and the delivery of high quality of product.
Your profile :
You are a passionate chemistry or pharmaceutical technician. You are for a company where you can flourish both professionally and personally. You feel that the have the potential to do more and you like to establish new operations.
Sociable in nature, you communicate well within a team, as well as with customers, partners and relevant authorities. Pragmatic and organized, you are a trustworthy person who performs quality work on time.
We offer :
An exciting job in a dynamic environment full of opportunities.
Responsibilities commensurate with your ambitions.
Training and development opportunities.
Attractive and evolving conditions allowing flexibility in the organization of working time and social benefits above the average.
Occupancy rate: 50%
Entry into service: Immediately or to be agreed (valid Swiss work permit required)
Interested in this position? In this case we look forward to receiving your complete file at via LinkedIn in at Cliquer pour envoyer un email