91 jobs Chef de projets dans le Canton de Fribourg

Quality Engineer
22 septembre |

Employé

| 100%
Ref jobup.ch: 1923974 | Date: 22 septembre 2021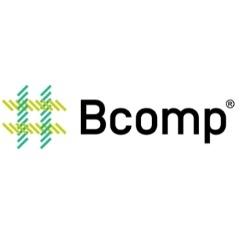 Bcomp Ltd. is a young and dynamic Swiss company specialised in the development, marketing and sales of natural fibre composite solutions for high performance applications. With a background in the sports industry, we are now focusing on entering the motorsports and mobility markets. We develop sustainable lightweighting solutions based on natural fibres in close collaboration with our customers, in a fast-paced and entrepreneurial working environment.
To strengthen its operations team and further boost its market entry into large-scale mobility, Bcomp is looking for a Bcomp is looking for a
Quality Engineer
Position Overview
The person will interact closely with internal and external stakeholders.Connected to the Quality Manager, the main mission will be to support the implementation of new certifications ISO 14001 and IATF 16949 for our Head Quarter, our production area and our outsourced manufacturing; and also be in charge of some quality activities as quality control, non-conformities, etc. Furthermore, Training and coaching on the different methodologies, new tools implementation and mindset changesupport will be part of the challenge for this position.
Main responsibilities
Global Quality
Support the Quality Manager in various tasks connected to the improvement of the Quality Management System in linked with our partners
Management of the non-conformities, claims, improvements points


Conformity and Certification
ISO 14001, IATF 16949:
Responsible for the update of the documentation to meet the new requirements from the certifications
Lead the defined action plan connected to the other departments and managers
Support the different team members to deliver on time the expected results
ISO 9001:
Support the consolidation and continuous improvement of the actual QMS
Support the integration of the production area in the scope of the next ISO 9001 certification
Be proactive
Qualifications and Personal Qualities
Quality engineer (or equivalent)
Experience in Quality in an operational field context, quality management, improvements tools
Experience on Certification ISO 900, ISO 14001 would be appreciated, IATF 16949 is a strong asset
Languages: Fluent in French, strong skills in English, German is a plus
MS Office and standard IT tools
Able to work autonomously and share relevant information with the team
Structured way of working with an ability to handle many tasks in parallel
Ability to identify opportunities and to propose improvements
Able to work under pressure with tiny deadline
Strong verbal communication skills to coach the change and implement standards
Positive and energetic mindset – everything is possible!
About us
We are a small, dynamic, international team working in a fast-paced, equal, and entrepreneurial environment. Each person takes responsibility for their work and contributes to a friendly work atmosphere with many laughs and a healthy appreciation for chocolate.
More information on www.bcomp.ch
Do you want to take part in the adventure of a young, fast-moving company, which is in full development in the automotive sector? Come on board and contribute to the development of our processes and products with your technical and practical knowledge and take part in the amazing working atmosphere of our company. We happily invite you, to send us your full application through: