27 843 jobs Petites et moyennes entreprises

CATEGORY MANAGER (M/F)
22 octobre |

Employé

| 100%
Ref jobup.ch: 1945397 | Date: 22 octobre 2021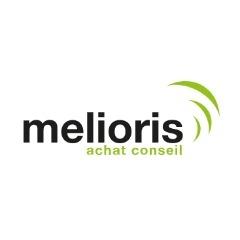 Melioris is a Swiss consulting company established in 2004 exclusively focused on Purchasing. We offer companies and public organizations a diversified range of services related to purchasing, in particular the costs optimization of direct and indirect spends and the reinforcement of the maturity of the purchasing organization. Our clients are both SMEs and big international groups with their subsidiaries, based in Switzerland and in bordering countries.
We are currently searching for a senior purchaser (M/F) for one of our clients. This client is a leading manufacturer of medical devices based in the canton of Vaud.
Category manager (M/F)
Profile:
Engineering/Master's degree and an experience of minimum 5/8 years as an Industrial Buyer
First experience in General expenses management: energy, freight, IT, marketing
MCIPS certification is a strong asset
You have a strong technical knowledge in supply chain
You demonstrate strong interpersonal, communication and presentation skills, as well as great commercial awareness, a flair for negotiation and networking.
You possess the ability to make important decisions and cope with the pressure of demanding targets and tight deadlines.
Requisite enthusiasm and professionalism for representing the company externally and in negotiations with key strategic suppliers
Direct people management not required but proven ability to work in teams required
You are fluent in French, with good knowledge in English, German is a strong asset
Duties and Responsibilities:
Manages and develops a worldwide purchasing portfolio in accordance with the Global sourcing strategy.
Implement the Supplier Risk Management process for his/her portfolio based on dual sourcing, business continuity plan implementation and frame agreement
Drive a reliable supplier selection process and ensures that supplier prices are competitive and contribute to the company profitability.
Ensure that the supplier's organizations are eligible to the new Medical Device Regulation: Supplier due diligence and related improvement plans.
Participate actively to the department digitalization journey: P2P, VMI, Kanban and other agile methodology enabling to optimize the company Inventory level
Evaluates supplier capacity (capability, available resources) to identify risks in the supply chain.
Coordinate and represent the department in the Key company projects: Involves and supports suppliers in the development of new products in relation with the company's R&D teams.
Contributes to the development of purchasing methodology, implement and /or maintain Key Performance Indicators.
Ensures effective communication with other departments and external suppliers
Develops mutually beneficial relationships with suppliers.
Position summary:
Type of contract: Permanent contract
Occupancy: Full time job
Starting date: ASAP
Contact:
Send your application by specifying the reference « 21-SG-4 » to:
Melioris SA
Ms Sophie Grange
Route des Avouillons 4
1196 Gland / Suisse
Mobile: +41 76 576 58 37
Telephone: +41 22 995 01 60
Click to send email