349 offres d'emploi dans Ingénieur / R & D

Software Engineer
25 octobre |

Employé

| 100%
Ref jobup.ch: 1937992 | Date: 25 octobre 2021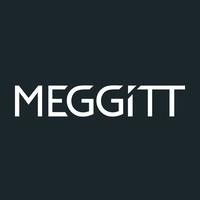 Meggitt PLC is a global engineering group specialised in extreme environment components and smart sub-systems for aerospace, defence and energy markets. Some 9'000 people are employed across manufacturing facilities in Asia, Europe and North America and regional bases in Brazil and in India.
Meggitt Fribourg's site provides its expertise to the four strategic business units of Meggitt PLC. Meggitt Fribourg is employing 450 employees. We develops, manufactures and sells world-wide a complete range of transducers and electronic systems for the monitoring of engines, turbines and other rotating machinery in both the aerospace and energy industries.
To further strengthen our "Software Suite" department, we are currently looking for a "Software Engineer".
The Position
You will integrate a team of experienced engineers and will contribute on a daily basis to develop VibroSight software.
The VibroSight® software is a highly-integrated software suite that supports the effective monitoring of all kind of rotating machinery. The software is designed for operation with MEGGITT distributed monitoring system devices and standard industry protocols. The product is developed in C# using state of the art technologies and tools. Coming developments will also be done using Web technologies.
Software Engineer
As "Software Engineer" your main responsibilities will include:
Collaborate with team members in a Scrum/Agile development environment
Design, develop and test (Behavior driven development) new functionalities for desktop and Web applications
Troubleshoot system bugs and issues
Provide support to customer support
Your Profile
Bachelor or Master in Computer Science Engineering
Minimum 5 years' experience in a similar role
Fluent in French and English
Very good knowledge in C#, WPF (Windows Presentation Foundation), Asp.Net Core and Web development (Javascript/Typescript, SPA Frameworks (Angular/Vue/React), HTML/CSS)
Experience with modern agile software development (Continuous Integration, Automation Testing)
Object-oriented design and notation (UML)
C# frameworks (PRISM, Unity, etc.) is an asset
Analytical and interdisciplinary mind, so as to solve problems with innovative, appropriate solutions, being able to critically test and assess variants
Quick learner, pro-active and persevering personality
Self-improvement capabilities and team player
If you are looking for a challenging position with opportunity to grow in a truly international company, please send your application (resume, letter of motivation, reference letters and diploma) in English to www.meggitt.com. Please note that only complete applications will be taken into consideration.