Physical Test/Verification Engineer for Digital Embedded Systems in Avionics
15 septembre |

Employé

| 100%
Ref jobup.ch: 1921080 | Date: 15 septembre 2021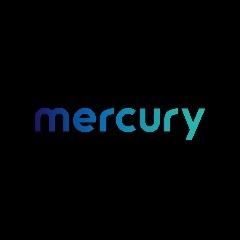 Mercury Mission Systems International SA (MMSI), Geneva, is specialized in the design, manufacturing and maintenance of complex high-performance safety and mission critical avionics and defense computers. We are the Mission Computing business unit of Mercury Systems Inc., a US based company.
We have a consultancy vacancy in our FPGA team in Geneva, Switzerland:
Physical Test/Verification Engineer for Digital Embedded Systems in Avionics
POSITION SUMMARY
The open positions are for embedded systems verification with an emphasis on aerospace applications. Candidates must be team oriented with a desire to tackle new and unique problems. The engineer will interact with a variety of departments and customers. The responsibilities will include:
In-lab verification and test of on target of safety-oriented FPGAs for avionics embedded computing systems
Work with a team of simulation engineers (who simulate the FPGAs in a UVM-based environment) to define equivalent tests on physical target
Detailed documentation of test setup and test procedures
Projects may include testing of avionics communications interfaces that follow industry-standard protocols (e.g. PCIe, SPI, UART, ARINC 429) or Mercury-proprietary standards, such as our High Speed Serial Interface (HSSI). Projects may also include testing of real-time, low latency video processing FPGAs, including the testing of DDR memory, and DMA controllers.
Participation in reviews of RTL code and documentation for DO-254 certification.
The successful candidate will be hands-on, resilient and able to work in a challenging and very dynamic environment, with good interpersonal skills
SKILLS AND EXPERIENCE
A 4-year degree or equivalent experience in Electrical Engineering, Computer Engineering, or a related engineering discipline.
Demonstrated experience using lab instruments (oscilloscope, logic analyzer, frequency counter etc.) for troubleshooting
Experience in Python scripting and FPGA physical test setup
Knowledge of embedded systems
Knowledge of design in VHDL and best practices in FPGA or digital ASIC development.
Fluent in English
Proficient in writing clear technical documentation in English
Experience with Xilinx and MicroSemi FPGA platforms is a plus
Experience in safety DO-254 development or equivalent is a plus
Experience in common interfaces (AXI4, SERDES, PCIe, etc.) is a plus
Knowledge of UVM and SystemVerilog is a plus
Proficiency in French is a plus
Project management skills (tasks definition, planning setup, tracking …) are a plus
Reliable, responsible and customer-oriented
Why should you join Mercury Systems?
Mercury Systems is leading Commercial Provider of secure sensor and mission processing subsystems. We are pioneering a next generation defense electronics business model specifically designed to meet the current industry's current and emerging technology needs. The size and makeup of our organization enable forward thinking, entrepreneurial professionals thrive and prosper.
Mercury Mission Systems International SA (MMSI), based in Geneva is part of Mercury Systems (USA), and is specialized in the design, manufacturing and maintenance of complex high-performance safety and mission critical avionics and defense computers.
Our Culture
We are committed to making Mercury a great place to work, no matter where our employees are located. We offer a casual and enjoyable atmosphere that allows employees to learn and grow. We help and care for one another and work as one to achieve results for us and for our customers. We value communication, transparency, and strive to foster two-way dialogue at all levels of the organization. We are committed to lifelong learning, offering comprehensive skills training and tuition reimbursement. Whether you're just starting out on your career journey or you are an experienced professional, it's important to us that you feel recognized and rewarded for your contributions.