4 511 Executive manager job offers

Executive Assistant & Office Manager
15 September |

Employee

| 100%
Ref jobup.ch: 1924893 | Date: 15 September 2021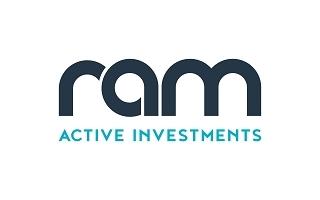 RAM Active Investments is a systematic asset manager with a long experience in creating value for its customers in any market condition. Research is at the heart of our disciplined approach to investment, which enables us to identify and continually exploit new market inefficiencies by adopting the latest innovative technologies.
Founded in 2007, RAM Active Investments, an affiliate of Mediobanca Group since March 2018, operates independently worldwide with four offices in Geneva (headquarter), Zurich, Luxembourg and Milan.
Executive Assistant & Office Manager
Role Description
The proposed role represents an opportunity for an enthusiastic and highly organized person looking to further develop their career in the asset management industry by assisting the Senior Management as well as by taking care of the Geneva Headquarters.
As Executive Assistant, you will be assisting the CEO and several Senior Managers of the Executive Committee in their daily administrative tasks as well as providing administrative support as needed to the Sales & Marketing Team based in Geneva headquarters.
As Office Manager, you will be responsible for the daily management of the Geneva Headquarters ensuring smooth running of the office, including maintaining sufficient supply levels of all consumable and liaising with office suppliers.
The successful candidate must be highly self-motivated and able to work independently while being a team player. The successful candidate must also possess a professional demeanor, have high attention to detail, strong execution skills, exceptional verbal and written communication ability, particularly in English, French and Italian.
Main responsibilities
Executive Assistant responsibilities
Providing secretarial and administrative support to the CEO and to the Senior Management
Organizing and coordinating national and international travel arrangements (flights and hotels booking)
Organizing and preparing internal and external meetings as well as the related documentation/presentations as needed
Expense & Compliance management
Coordination of board and Executive Committee meetings
Rewriting board meeting minutes from audio recordings and taking minutes of various sub-committees
Managing incoming emails and correspondence in English, French and Italian, screening phone calls and mail processing (postage, express couriers, etc.)
Welcoming visitors, management of conference rooms and video conferences
Administrative support as needed to the Marketing team
Supporting the organisation of Roadshows
Expense & Compliance Management
Arranging entertainment, flights and accommodation (ad hoc)
Organizing marketing materials (document: factsheets, brochures and Ipad) for Sales 1-1 meetings (ad hoc)
Office Manager responsibilities
Ensuring sufficient supply levels of all consumable (office supply and food)
Liaising with office suppliers and cleaning company
Responsible for managing office badges and access to the office
Managing office moves
Storage management
Printing of Business cards
Qualifications
3+ years' experience in a similar role
Bachelor's Degree; Advanced Degree, or advanced certificate
Excellent verbal and written communication skills in English, French and Italian
Proficiency in Microsoft office applications (Work, Excel, PowerPoint and Outlook)
Competencies
Very good interpersonal skills and service oriented
Timely and well organized
Strong execution skills
Proactiveness
Discretion
Occupancy: 100%
Location: Geneva