1 266 Data science job offers

Global Biometrics and Data Sciences, Associate Director
25 October |

Employee

| 100%
Ref jobup.ch: 1933204 | Date: 25 October 2021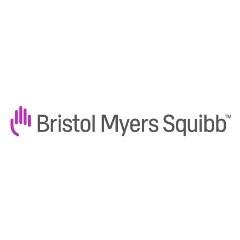 Global Biometrics and Data Sciences, Associate Director
At Bristol Myers Squibb, we are inspired by a single vision - transforming patients' lives through science.In oncology, hematology, immunology and cardiovascular disease - and one of the most diverse and promising pipelines in the industry - each of our passionate colleagues contribute to innovations that drive meaningful change. We bring a human touch to every treatment we pioneer. Join us and make a difference.
The Market Access/Heor GBDS Associate Director provide statistical support to Market Access/HEOR activities.
In this role, they will partner with Heor and Market access functions and take a leading role to identify and address potential data gaps, design, prepare and interpret analyses and data presentations to successfully enable market access and price negotiations. With appropriate experience, the associate director can take a lead role in the statistical aspect of market access/heor activities of a particular indication or asset.
These individuals develop collaborative relationships and work effectively with the GBDS Biostatistics Lead, the GBDS Planning and Execution Lead, Heor and Market access functions, protocol statistician and programmers supporting the regulatory submissions, other Market access & Heor GBDS team members.
Biostatisticians are individual contributors and report to a GBDS Lead
Somebody in this role on a daily basis can do a range of different duties, including:
Develops expertise beyond biostatistics by researching the medical literature, regulatory and HTA documents to develop an understanding of the clinical, regulatory/HTA and commercial climate.
Contributes to preparation of the development strategy that will enable successful market access and price negotiations.
Contribute to the design of innovative and efficient clinical trials, including the selection of populations to study and endpoints to use. Develops trial designs that address study objectives that will support regulatory approval and market access.
Translates scientific questions into statistical terms and statistical concepts into layman terms.
Challenges collaborator assumptions and positions based on facts and provide insights and perspective based on available information.
Ensures that all analyses conducted have clearly articulated hypotheses associated with them and that the trial design and data collected support conducting the analysis.
Communicates effectively with clinical and regulatory partners and external opinion leaders.
Builds the external reputation of BMS R&D via external interactions through collaborations with alliance partners, academic and government research organizations and through conference participation.
Authors and/or reviews protocol synopsis, protocol, statistical analysis pian, data presentation plan, case-report forms, clinical study reports, associated publications, and other study level specification documents
Exercises cost-disciplined science in the planning for the analyses to be conducted.
Compliant with BMS processes and SOPs, global and project standards, and responsible for quality of deliverables
Degree Requirements
Significant academic training in statistics, biostatistics or relevant areas of study (PhD degree or master's degree ) preferably with a minimum of 5-year relevant experience.
Experience Requirements
Understanding of the application of biostatistics to medical/clinical trials data.
Ability to work successfully within cross-functional teams leading to successful global regulatory filings/HTA submissions and approvals.
Excellent verbal and written communications skills.
Key Competency Requirements
Ability to be flexible and adapt quickly to the changing needs of the organization.
Ability to organize multiple work assignments and establish priorities.
Strong interpersonal skills evidenced in interactions with individuals at all levels of the organization and demonstrated ability to develop relationships within the organization and leverage the formal and informal organizational structure to assist in goal achievement.
Around the world, we are passionate about making an impact on the lives of patients with serious diseases. Empowered to apply our individual talents and diverse perspectives in an inclusive culture, our shared values of passion, innovation, urgency, accountability, inclusion and integrity bring out the highest potential of each of our colleagues.
Bristol Myers Squibb recognizes the importance of balance and flexibility in our work environment. We offer a wide variety of competitive benefits, services and programs that provide our employees with the resources to pursue their goals, both at work and in their personal lives.