787 Company Management / Head of Department job offers

Quality, EHS Flight Safety Director
24 September |

Employee

| 100%
Ref jobup.ch: 1933154 | Date: 24 September 2021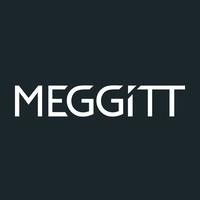 Meggitt PLC is a global engineering group specialised in extreme environment components and smart sub-systems for aerospace, defence and energy markets. Some 9'000 people are employed across manufacturing facilities in Asia, Europe and North America and regional bases in Brazil and in India.
Meggitt Fribourg's site provides its expertise to the four strategic business units of Meggitt PLC. Meggitt Fribourg is employing 450 employees. We develops, manufactures and sells world-wide a complete range of transducers and electronic systems for the monitoring of engines, turbines and other rotating machinery in both the aerospace and energy industries.
To further strengthen our "Quality"department, we are currently looking for a "Quality, EHS Flight Safety Director".
The Position
As "Quality, EHS Flight Safety Director" you will be accountable for management and leadership of the Quality Department, a team of 25 individuals with all its related activities. You will also be responsible to drive the site quality strategy and performance, ensure compliance with authorities and customers.
Quality, EHS Flight Safety Director
The main responsibilities for this role are:
Quality Strategy & Objectives
Provide vision and leadership for quality for the site by determining quality objectives and linking those objectives to company and corporate objectives
Define overall site quality strategy, establish strategic implementation plan and drive all related initiatives
Compliance
Develop, establish and maintain quality assurance programs, policies, processes, procedures and controls ensuring that performance and quality of products conform to established company, regulatory as well as customer standards
Improve and maintains quality program across the entire value chain, design-source-make-deliver, involving methods, tools, devise and controls
Maintain compliance with EN9100, ISO9001, ISO 14001, ISO 45001, Part 145, Part 21G, Meggitt PLC policies and effectiveness of the Quality Management System
Authorities & Customers interface
Represent the business/site to outside regulatory bodies and customers with regards to quality matters
Provide expertise and guidance in interpreting governmental regulation, agency guidelines, customer guidelines and internal policies to assure compliance and drive implementation for the site
Manage quality assurance efforts and responsible for all regulatory compliance issues
Quality governance
Determine and establish assigned quality organizational structure and supervisor relationships. Coach, develop and mentor employees
Collaborate with cross-functional colleagues to ensure implementation of quality program, as well as achievement of standards and regulations
Management tasks & Financial responsibility
Manage the Quality – EHS – Calibration department
Functional responsible for all people involved in control operation
Define and provide necessary training or development actions to his team and site teams in order to implement standards, methods and tools to improve quality culture
Define and manage Quality-EHS budget
CAPEX expenditures, quotation and order acknowledgement in accordance with Meggitt definition of signature rights recorded in the author matrix
Your Profile
Master or Engineer degree
Good knowledge of quality methods and tools (Lean, 6Sigma, 8D, 5W, etc.), norms and regulations (ISO9001, AS9100, ISO14001, ISO 45001, Part21, Part 145)
Significate experience in aerospace industry
Fluent in French & English, German is a plus
Rigor, methodology, result oriented, good communication and negotiation skills
If you are looking for a challenging position with opportunity to grow in a truly international company, please send your application (resume, letter of motivation, reference letters and diploma) in English to www.meggitt.com. Please note that only complete applications will be taken into consideration.